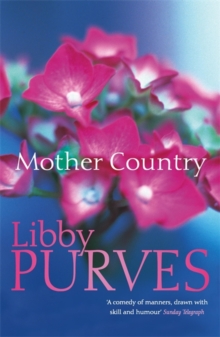 Description
Even her closest friend agreed that Shark Grayson wasn't fit to keep her baby.
A heroin addict, living in a sordid London squat, she was already close to death when her American lover took charge of the situation by force, and carried off the baby Alexander to give him a loving home in the Mid-West and an affluent future. But now Alex is twenty-seven, orphaned again and afflicted by a sense of lost roots and a romantic vision of England. A business trip provides the chance to go and trace his unknown relatives.
He finds friendship; encounters some startlingly predatory girls; and confronts mystery in the eccentric alternative health centre run by the austere Julia. He discovers that while some British people are very hard indeed to get along with, some turn out to be, after all, more closely akin to him than he could ever have imagined.
Information
Format: Paperback
Pages: 320 pages, n/a
Publisher: Hodder & Stoughton General Division
Publication Date: 01/02/2003
ISBN: 9780340793916
Free Home Delivery
on all orders
Pick up orders
from local bookshops
Reviews
Showing 1 - 2 of 2 reviews.
Review by sainsborough
16/06/2015
I picked this book up from the bookshelf of abandoned paperbacks at La Source Resort, Grenada, West Indies. Of course, I know of Libby Purves as a BBC radio personality (she of the distinctive nasal voice, which one can't help hearing in one's head while reading her book). I was rather disappointed with the book at first, because I expected more subtle and intelligent writing from this clearly articulate and quick-witted woman, and I found her attempt to get into the head of a twenty-something computer boffin (and his world) rather unconvincing. I didn't think she quite captured what one sees as a visitor to England. However, the scene where the baby is removed from the squat has impact, and from about page 173, with a twist in the tale, everything suddenly clicks into place and the book becomes rivetting and unputdownable for a while. It doesn't quite know what it is, this book. Psychological drama? Comedy?On balance, I enjoyed it, and I would read another novel of hers, even if I had to buy it!
Review by paulmorriss
16/06/2015
This story about a man tracing his roots is very involving. Just hearing the plot outline would make you want to find out more, and it doesn't disappoint. The way the story shifts from the man himself to another family gives a clue as to where it might lead, if you hadn't guessed already.