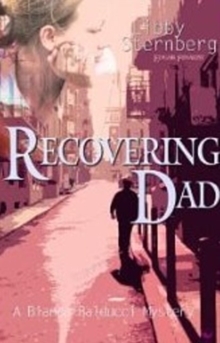 Recovering Dad : A Bianca Balducci Mystery
Hardback
Description
It is Bianca Balducci's junior year in high school, and she has got more than enough on her plate -- impending SAT scores, college admissions, and the mixed signals of sort-of-boyfriend Doug.
But when she finds out her mother, widowed as long as Bianca can remember, plans to marry Officer Steve Paluchek, a long-time family friend, things get even worse very, very quickly -- because Paluchek, according to Bianca's private-eye sister Connie, is the man responsible for the death of their police officer father. And so Bianca is pulled into her most personal case yet -- learning, for the first time, who her father truly was, even as she tries to determine who killed him.
Was it Paluchek? He does seem to have ties to the immigrant smuggling ring their father was investigating. Or was it Paluchek's partner? And can Bianca figure it out before an increasingly irrational Connie makes a fatal mistake?
Recovering Dad is more than simply the third instalment of the Bianca Balducci mystery series, and the best Bianca mystery to date.
It features more than Bianca's engaging, funny, and always conflicted voice. And it's more than her latest set of concerns. Yes, she is terrified about applying to college. Yes, her relationship with Doug is not working the way she had hoped -- the two do seem to be drifting apart. And yes, everything her best friend Kerrie says only makes her feel worse.
Placed in a situation where she has to step up, Bianca embarks on a momentous journey toward adulthood, and toward new relationships, including one with a potential new boyfriend. And she finds she must become a detective totally in her own right.
In Recovering Dad, Bianca not only finds out the truth about her late father, but she grows into a stronger, more self-confident, more self-reliant person.
Readers will have a blast reading Recovering Dad. Edgar finalist Libby Sternberg spins a yarn that will keep them glued to the page.
Information
Format: Hardback
Pages: 256 pages
Publisher: Bancroft Press
Publication Date: 01/11/2008
Category: General
ISBN: 9781890862589
Free Home Delivery
on all orders
Pick up orders
from local bookshops