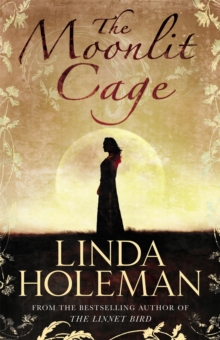 The Moonlit Cage
Paperback
Description
The Moonlit Cage is the spellbinding story of Darya, a young Afghan girl, cursed, worthless and despised by her husband and her family, who embarks on the journey of a lifetime - one that takes her from the unforgiving valleys and mountains of her homeland to 1850s London, the heart of the mighty British Empire.
Information
Format: Paperback
Pages: 544 pages, 1 map
Publisher: Headline Publishing Group
Publication Date: 02/01/2006
ISBN: 9780755328567
Free Home Delivery
on all orders
Pick up orders
from local bookshops
Reviews
Showing 1 - 2 of 2 reviews.
Review by DeltaQueen50
16/06/2015
This epic story starting in Afghanistan and moving on to India and England tells the story of Darya, a Afghani girl emerging into womanhood in the 1840's. A woman's life is worth little in those times and she is completely in the power of the men in her life. Believing her to be cursed by his second wife, her father sells her into a nightmare of marriage with a nomadic tribesman . After enduring some years of being mistreated and beaten on a regular basis, she finds herself fleeing into the desert, after she is told that her husband has found out about the curse and plans on killing her (something that is perfectly within his right to do). She is found by David, an Englishman who takes her into his care and tries to find a place for her to have a life of her own. She is rejected by both natives and whites alike. All suspect that a woman who has run from her husband does not deserve to be helped. The Englishman plans on returning to England and believes he has placed her in safety not realizing they plan on turning her out on the streets after he leaves. Another white man takes her under his wing, tells her he will take her to England and keep her safe. She agrees to go with him, not realizing this is a man to be afraid of. She finds herself a virtual prisoner , a possession and plaything of a man who will eventually grow tired of her and when he discards his women, they often never turn up again.Through all her travails she remains a woman of strong character and dignity, believing that somewhere there is a place for her to belong. I found this story of a wilful muslim girl who dreams of a life of freedom for herself well worth the time invested. Every time I picked up this book I entered into a different world, wonderful portrayed and richly detailed. This is a story that stays with you long after you have read the final page.
Review by helen295
16/06/2015
This is the first book I've read by Linda Holeman and it was good enough to make me want to read more of her work. I love books that help me to learn about other times and other places: in The Moonlit Cage, Holeman introduces us to life in 19th century Afghanistan. The story is narrated by Darya, a young Afghan girl. All her life Darya has refused to conform to others' expectations and secretly dreams of one day finding freedom. When her father's second wife, Sulima, puts a curse on her, Darya is forced to leave her village and is sold into marriage with the son of a nomadic chief. However, when her husband learns about the curse and threatens to kill her, she runs away again. As she escapes through the Hindu Kush mountains, she meets David Ingram and begins a journey which takes her first to India and then to London.I really enjoyed this book and found it difficult to put down. The first two thirds, which took place in Afghanistan and India, were fascinating, though I didn't like the way the storyline developed after Darya's arrival in England. The only other problem I had with the book was that while Darya was an interesting, likeable character, I found David Ingram, as the hero of the story, quite boring and two-dimensional.Throughout the entire story, Darya constantly questions why she has to behave in a certain way just because she's a woman and challenges the belief that daughters are worthless and only sons are of value. I admired the way Darya's strength and courage helped her to survive all kinds of pain and abuse.I would recommend The Moonlit Cage to anyone who enjoys long historical fiction novels...but you can prepare to be saddened and shocked by Darya's story