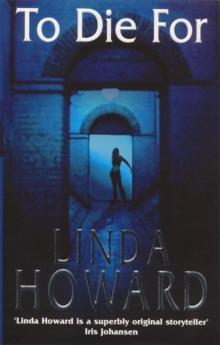 To Die For : Number 1 in series
Paperback
Description
After a painful divorce, Blair Mallory follows a dream and opens a health club.
But Nicole Goodwin, a troubled member of the club, develops a strange fixation on Blair, imitating her style and dress, even the car she drives.
Then Nicole is gunned down in the club's parking lot. And Blair is the only witness to the murder. At first the police investigation concentrates on Nicole and her acquaintances, but then someone tampers with Blair's car, and sabotages her home and business.
The police - including Blair's old flame Lieutenant Wyatt Bloodsworth - are baffled because these attempts, while serious, are very different in tone from Nicole's murder. Is Nicole's killer seeking to remove a troublesome witness? Or was Blair the intended victim after all?
Information
Format: Paperback
Pages: 384 pages
Publisher: Little, Brown Book Group
Publication Date: 01/12/2004
Category: Thriller / suspense
ISBN: 9780749935290
Free Home Delivery
on all orders
Pick up orders
from local bookshops
Reviews
Showing 1 - 1 of 1 reviews.
Review by wyvernfriend
16/06/2015
Written in the first person by someone who is more used to using her looks and he fact that people underestimate her than using the smarts she was born with. Someone who knows that that's the way the world works and is willing to use it. Her name is Blair Mallory, she runs a health club, founded with the procedes from her divorce. The club is successful and she's happy with her life until Nicole Goodwin. Nicole decides that she wants to be Blair so she slowly makes herself over to be her, however she's not a nice woman and when several of Blair's clients approach her with complaints, Blair is only happy not to renew her membership. When Blair discovers Nicole's car in the parking lot as she's closing up she's sure it spells trouble, and it does, only not what Blair expects. There's shots, that Blair assumes are from Nicole only to discover that Nicole is dead. When Blair starts having more accidents that's when she wonders was it because of how she looked that Nicole died. Lt Wyatt Bloodsworth enters the fray. An ex of Blair's he's used to being in charge, but Blair isn't having any of that. Having to live with him to keep her from harm doesn't suit her, particularly as they're both very attracted. He can turn her no's into yesses too easily. It's fluffy and reminds me of early Stephanie Plum by Janet Evanovich, only without some of the annoying tendencies to rush into danger. A fun character that I look forward to reading more about.
Also in the Blair Mallory series