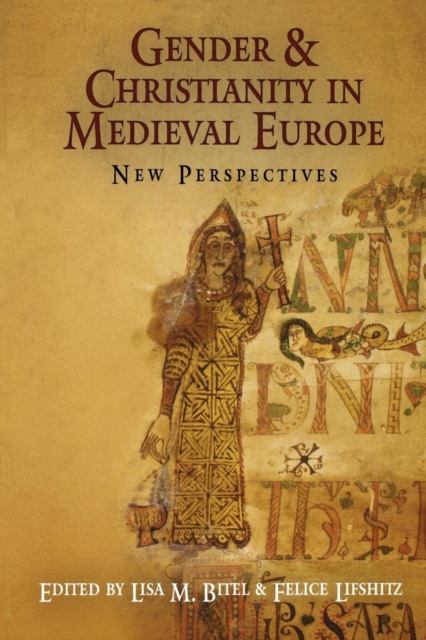 Gender and Christianity in Medieval Europe : New Perspectives
Paperback / softback
Description
In Gender and Christianity in Medieval Europe, six historians explore how medieval people professed Christianity, how they performed gender, and how the two coincided.
Many of the daily religious decisions people made were influenced by gender roles, the authors contend.
Women's pious donations, for instance, were limited by laws of inheritance and marriage customs; male clerics' behavior depended upon their understanding of masculinity as much as on the demands of liturgy.
The job of religious practitioner, whether as a nun, monk, priest, bishop, or some less formal participant, involved not only professing a set of religious ideals but also professing gender in both ideal and practical terms.
The authors also argue that medieval Europeans chose how to be women or men (or some complex combination of the two), just as they decided whether and how to be religious.
In this sense, religious institutions freed men and women from some of the gendered limits otherwise imposed by society. Whereas previous scholarship has tended to focus exclusively either on masculinity or on aristocratic women, the authors define their topic to study gender in a fuller and more richly nuanced fashion.
Likewise, their essays strive for a generous definition of religious history, which has too often been a history of its most visible participants and dominant discourses.
In stepping back from received assumptions about religion, gender, and history and by considering what the terms "woman," "man," and "religious" truly mean for historians, the book ultimately enhances our understanding of the gendered implications of every pious thought and ritual gesture of medieval Christians. Contributors:Dyan Elliott is John Evans Professor of History at Northwestern University.
Ruth Mazo Karras is professor of history at the University of Minnesota, and the general editor of The Middle Ages Series for the University of Pennsyvlania Press.
Jacqueline Murray is dean of arts and professor of history at the University of Guelph.
Jane Tibbetts Schulenberg is professor of history at the University of Wisconsin-Madison.
Information
Format:Paperback / softback
Pages:168 pages, 3 illus.
Publisher:University of Pennsylvania Press
Publication Date:09/03/2010
Category:
ISBN:9780812220131
Information
Format:Paperback / softback
Pages:168 pages, 3 illus.
Publisher:University of Pennsylvania Press
Publication Date:09/03/2010
Category:
ISBN:9780812220131
Also in the The Middle Ages Series series | View all