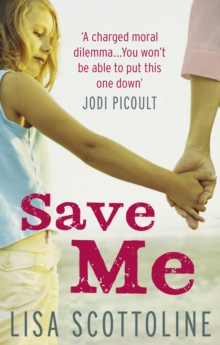 Description
You always put your own child first, don't you?When an explosion rips through her daughter's school, Rose McKenna faces a horrifying choice.
Does she go in search of her daughter, Melly, or save the children nearest to her first, one of whom is the bully who has been making her daughter's life a misery... It's a split-second decision which will cost one girl dearly and will see Rose's life transformed forever...
An international bestseller from an award-winning author, SAVE ME is Sophie's Choice for the 21st Century
Information
Format: Paperback
Pages: 400 pages
Publisher: Ebury Publishing
Publication Date: 01/03/2012
ISBN: 9780091944926
Free Home Delivery
on all orders
Pick up orders
from local bookshops
Reviews
Showing 1 - 2 of 2 reviews.
Review by teresa1953
16/06/2015
A fast paced story about a mother's dilemma. Rose McKenna has become a lunch mom volunteer at her daughter's school. Melly is being bullied at school because of a congenital birth mark on her face and Rose wants to keep an eye on her. Probably not the best of reasons to offer her services and it lands her in a whole heap of trouble. Catching the bullying ring leader making fun of Melly, Rose politely "tackles" the offending child which delays some of the children's departure from the school cafeteria. An horrific explosion from the next door kitchen completely destroys the cafeteria and the kitchen itself, killing three members of staff and injuring some of the youngsters. As a consequence, Rose has to make the ultimate decision, whether to save her own child who has run to the nearby disabled toilet to escape her tormentors, or to save Amanda...the chief bully. It's a bit like "Sophie's Choice".....but far less harrowing.Rose makes her choice, one which appears to be the correct one......but there are unforeseen consequences and her life turns in to a living nightmare. Then an incident from her past also catches up with her. A secret she has kept from her husband and friends rears it's ugly head to torment her once again. The finger of blame is well and truly pointed at her.I have read several of Lisa Scottoline's books and have enjoyed them..this is no exception. They are in the genre of Jodi Picoult, so lovers of her books will certainly enjoy this one. A good beach read and an excellent novel for a book club, with lots to discuss and analyse.
Review by hashford
16/06/2015
I have read and enjoyed some of Scottoline's legal thrillers, and so I was interested in the premise of this book. It looks as if Scottoline is trying to write a Jodi Picoult style moral dilemma, and I was curious to see how she gets on with it.What I particularly like about Scotoline's legal thrillers is the sassy, determined character of Bennie Rosato, so I was hoping for some similar strong and entertaining female characters. And I wasn't entirely disappointed – Rose is certainly a believable character, and the reader can relate to her feelings and decisions.However, my personal feeling is that the book doesn't quite live up to the promise on the front cover of "a charged moral dilemma". The dilemma, of course, happens at the start of the book, and then the rest of the story is dealing with various people's views of the event and the subsequent fall-out. I didn't think that Scottoline manages to give us the twists and emotional reversals that Picoult so skilfully puts into her books – and I found the story less than compelling.An enjoyable read all the same, and one that I imagine fans of Picoult's books will enjoy.