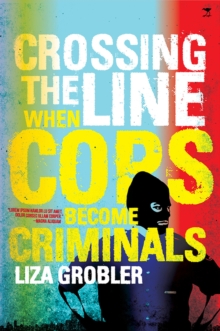 Crossing the line : When cops become criminals
Paperback / softback
Description
Arguing that police corruption is an issue that directly affects the citizenry, this in-depth examination of police malfeasance and crime in South Africa seeks to take the topic from the academic domain and make it a part of the public discourse.
The book begins with a brief survey of three international policing agencies: the New South Wales Police Force, London's Metropolitan Police, and the New York Police Department's Internal Affairs Bureau.
It then turns its focus to the South African Police Service (SAPS), highlighting the vast array of crimes committed by members of the SAPS-from bribery and corruption to police brutality, robbery, rape, and murder-and detailing the often symbiotic relationship between officers and gangs and crime syndicates.
Information provided by SAPS interviewees as well as specialists in the fields of policing and police criminality is supported by examples from media and literature, as well as by the firsthand accounts of several offenders themselves.
More than solely focusing on the wrongdoings of a select group of SAPS officers, however, this study discusses the risk factors, both individual and organizational, that contribute to this phenomenon, and explores possible interventions.
Information
Format: Paperback / softback
Pages: 200 pages
Publisher: Jacana Media (Pty) Ltd
Publication Date: 01/06/2013
ISBN: 9781431408122