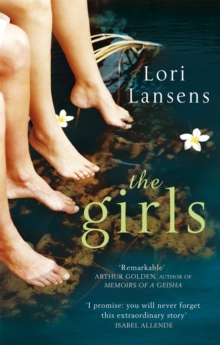 Description
I have never looked into my sister's eyes. I have never bathed alone. I have never stood in the grass at night and raised my arms to a beguiling moon. I've never used an aeroplane bathroom. Or worn a hat. Or been kissed like that...So many things I've never done, but oh, how I've been loved. And, if such things were to be, I'd live a thousand times as me, to be loved so exponentially' In twenty-nine years, Rose Darlen has never spent a moment apart from her twin sister, Ruby.
She has never gone for a solitary walk or had a private conversation.
Yet, in all that time, she has never once looked into Ruby's eyes.
Joined at the head, 'The Girls' (as they are known in their small town) attempt to lead a normal life, but can't help being extraordinary. Now almost thirty, Rose and Ruby are on the verge of becoming the oldest living craniopagus twins in history, but they are remarkable for a lot more than their unusual sisterly bond.
Information
Format: Paperback
Pages: 352 pages
Publisher: Little, Brown Book Group
Publication Date: 11/01/2007
ISBN: 9781844083664
Free Home Delivery
on all orders
Pick up orders
from local bookshops
Reviews
Showing 1 - 5 of 11 reviews.
Previous | Next
Review by indygo88
16/06/2015
Definitely a thought-provoking novel, carrying with it lots of moral quandries.
Review by CaroTheLibrarian
16/06/2015
Rose and Roby Darlen are twin sisters, whose arrival in the world immediately made them famous in their small home town. 'The Girls' are conjoined craniopagus (joined at the head) twins. This is a gentle tale of sisterly love and, on occasion, sisterly disharmony, with each sister telling her part of the stroy separately. A moving novel which I thoroughly enjoyed.
Review by Clurb
16/06/2015
A wonderful and challenging portrayal of the lives of conjoined twins. Full of strong characters and moving scenes, this was very readable and the writing drew me in from the first page.
Review by wendyrey
16/06/2015
The life, loves and coming to terms with impending death of a pair of fictional conjoined twins, told through their very different voices. I sort of expected maudlin sentimentality and was pleasantly surprised by the robust, realistic, good natured style. Very well written.(Not sure how one can have straight hair the other curly - maybe it's to do with lyonisation, the book is clearly well researched so I think it is more likely a real possibility rather than artistic licence)Enjoyable book.
Review by dreamyflo
16/06/2015
A thoroughly thought provoking story of two girls join at the head since birth, craniopagus twins. I found this to be such a thoroughly researched piece of writing with a warm, cosy family feel to the story - a pleasure to readThe two girls are adopted by a nurse and her husband and brought up in a close knit community. They are both writing their own life stories here, so there are two views on most of the situations they find themselves in. Set against a small village backdrop the 'girls' live out a fairly quiet life - although the way it is told draws the reader into the endearing details of their small worlds. I found myself looking forward to the other girls view of the chapter I was reading. Nothing here is too drawn out, plenty of variety to keep you interested. I had smiles one minute and tears in my eyes the next. There are a few surprises throughout, none of which I saw coming. A delightful read - grab yourself a copy if you like a comforting, family style read