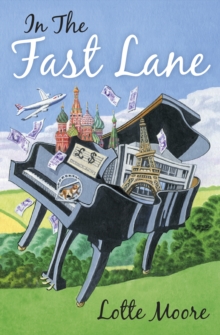 In The Fast Lane
Paperback
Description
In the Fast Lane is a book for those of us trying-sometimes failing-to keep all the juggling balls in the air!
This family saga offers a glimpse of modern life in the posh part of London, revealing both the craziness and triviality of life 'in the fast lane'.
Lotte Moore vividly weaves a complex web of family life between adult siblings Serena, Vivi and Jonty, and the matriarch-Beady.
Serena runs a high-end interior design business for the West London elite, while husband Lang is entangled in corruption in his high-flying City job.
Vivi is a therapist with serious doubts about her marriage to Theo, an internationally renowned concert pianist.
Only their brother, Jonty, seems to have found a happy balance-outside of the inner city fast lane-as a forester in Oxfordshire, with his wife Cheryl running a riding school for the disabled.
Their mother, Beady, finds an unexpected new role as the cornerstone of the family, particularly for her grown-up children, who depend on her both financially and emotionally when catastrophe strikes.
In the Fast Lane, written by prolific 81-year-old author Lotte Moore is an emotional, moving portrait of the surprising benefits of suddenly being needed again in old age.
Information
Format: Paperback
Pages: 337 pages
Publisher: Hashtag Press
Publication Date: 31/05/2018
ISBN: 9781999805302
Free Home Delivery
on all orders
Pick up orders
from local bookshops
Also by Lotte Moore