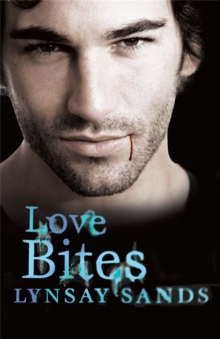 Love Bites : An Argeneau Vampire Novel
Paperback
Description
Etienne Argeneau can turn one human into a vampire in his lifetime - an honour his kind usually reserved for their life mates, to let their love life forever.
But it's all a bit more complicated than that. Rachel Garrett, a beautiful coroner, has just saved his life and now she's about to lose hers.
Etienne has a choice: he can save her life in turn, and thus doom himself to an eternity alone, unable to create his own life mate. Or he can watch his saviour die in the name of a love he has yet to meet.Her life and his love weigh in the balance, and whatever Etienne does he may live to regret for eternity ...
The first book in the Argeneau series introduces the Argeneau family, and features a chaotic romance you can really sink your teeth into.
Information
Format: Paperback
Pages: 400 pages
Publisher: Orion Publishing Co
Publication Date: 01/01/2010
Category: Fantasy
ISBN: 9780575093812
Free Home Delivery
on all orders
Pick up orders
from local bookshops
Reviews
Showing 1 - 2 of 2 reviews.
Review by LarissaBookGirl
16/06/2015
There is a crazy man on the loose. He stalks the night with guns, and knives, and an axe. He believes vampires roam the night, and is determined to destroy them; or join them if they'll have him. But what kind of idiot believes in vampires.Working in a morgue was not the best way to have an active social life, especially when working the night shift. Rachel had been working the night shift for a long time, but just as she was about to see the light at the end if the night shift, something very bad happens. Rachel had thought she would rather die than be stuck on the night shift forever, but when that becomes her only option is she still so sure?Etienne has been under a lot of strain lately. Someone has been trying to kill him. Actually someone had already killed him, twice, and they were still not giving up. It had been a close call both time, and both times he had been saved by a woman working in the morgue. But when her life is under threat because of him, should he give up is one chance for love to save her?In Love Bites three lives will change forever under the actions of one mad man. Things seem to go from bad to worse to better to so much better to bad again and then to great. A story of honour and love, where vampires are not so much the walking soulless, bloodsucking, undead. Well, yes they do drink blood but from wine glasses and blood bags and not sucked from helpless mortals.There are some good ideas in this story including the origin of the Argeneau vampires, which is original and creative, as is the science behind the 'curse' of the vampires. However to me this would have been a more intriguing story if it had focused a little less on the pleasures of the two main characters.
Review by DebScriven
16/06/2015
Etienne Argeneau has a choice, turn the girl who saved his life or leave her to die. Sounds easy, but everything has it's complications. If her turns her he could be without a soul mate for life unless she falls in love with him.Without ruining the story what happens next is entangled in the life of Etienne, his sworn enemy and a family which needs to keep the fact that vampires exist a secret.This book is both funny, warm and romantic - and I don't "do" romantic books!Surprisingly good ... I thought I had made a mistake buying this book, but it wasn't all gush and there was a good storyline too it. Different to other vampire books on the market.
Also in the Argeneau Vampire series | View all