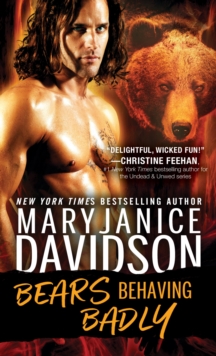 BEARS BEHAVING BADLY
Paperback
Description
Werebear shifter Annette Garsea is a caseworker for the Interspecies Placement Agency.
When a selectively mute and freakishly strong werewolf is put in her custody, Annette will stop at nothing to uncover the young girls secrets. And not even the scruffy private investigator can distract her from her mission Bear shifter David Auberons top priority is the continued survival of the shifter species.
So when a sixteen-year-old werewolfs actions threaten to expose the secret of shifters to humans, he will go to any length to stop that from happening.
Even if it means going up against the infuriatingly stubborn and sexy werebear determined to
Information
Format:Paperback
Pages:416 pages
Publisher:MELIA PUBLISHING SERVICES LTD
Publication Date:01/04/2020
ISBN:9781492697015