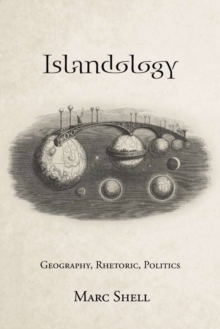 Islandology : Geography, Rhetoric, Politics
Hardback
Description
Islandology is a fast-paced, fact-filled comparative essay in critical topography and cultural geography that cuts across different cultures and argues for a world of islands.
The book explores the logical consequences of geographic place for the development of philosophy and the study of limits (Greece) and for the establishment of North Sea democracy (England and Iceland), explains the location of military hot-spots and great cities (Hormuz and Manhattan), and sheds new light on dozens of world-historical productions whose motivating islandic aspect has not heretofore been recognized (Shakespeare's Hamlet and Wagner's Ring of the Nibelung).
Written by Shell in view of the melting of the world's great ice islands, Islandology shows not only new ways that we think about islands but also why and how we think by means of them.
Free Home Delivery
on all orders
Pick up orders
from local bookshops