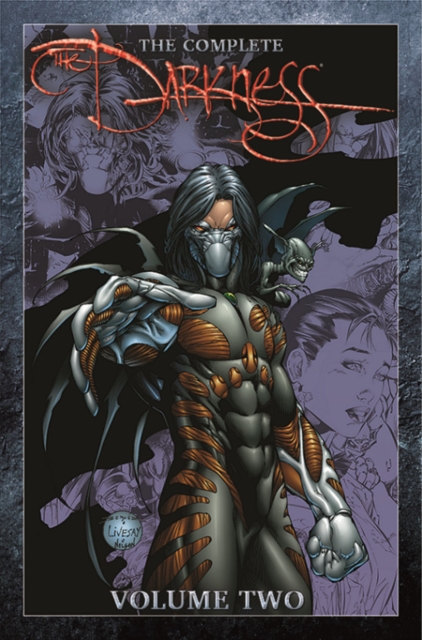 The Complete Darkness, Volume 2
Description
Jackie Estacado puts his house in order and assumescontrol of his life with the Darkness.
Jackie's family life in theFranchettis is thrown into upheaval when his uncle Cristo and Cousin Nicolettareturn and bring old feuds with them.
Then he discovers he has a twin sister henever knew right before the Angelus and Sonatine return for a climacticshowdown.
Family feuds, a mysterious town called Wyrmwood, and being hunted byRipclaw.
All this and more, gorgeously rendered and assembled in this secondvolume of absolute collected editions. CollectsDARKNESS #19-40, WITCHBLADE #36, WITCHBLADE/DARKNESS 9;, WITCHBLADE/DARKNESS#1, DARKNESS/WITCHBLADE #1, DARKNESS 9; story 2
Information
Format:
Pages:688 pages
Publisher:Image Comics
Publication Date:07/12/2021
Category:
ISBN:9781534320505
Information
Format:
Pages:688 pages
Publisher:Image Comics
Publication Date:07/12/2021
Category:
ISBN:9781534320505