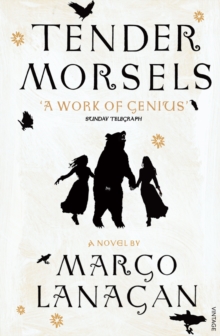 Description
In her inspired re-working of the fairy-tale "Snow White" and "Rose Red", Margo Lanagan has created characters that are vivid, passionate, flawed and fiercely devoted to their hearts' desires, whether these desires are good or evil.
It is the story of two worlds - one real, one magical - and how, despite the safe haven her magical world offers to those who have suffered, her characters can never turn their backs on the real world, with all its beauty and brutality. "Tender Morsels" is an astonishing novel, fraught with the tension between love and horror, violence and tenderness, despair and hope.
Information
Format: Paperback
Pages: 496 pages
Publisher: Vintage Publishing
Publication Date: 01/07/2010
ISBN: 9780099546139
Other Formats
Paperback from £7.09
EPUB from £3.99
Free Home Delivery
on all orders
Pick up orders
from local bookshops
Reviews
Showing 1 - 1 of 1 reviews.
Review by mrn945
16/06/2015
I am quite conflicted after reading this book. On the one hand, it was certainly well-written and thought provoking. On the other hand, the content was of such a disturbing nature that I was constantly shocked by what I read. Perhaps this does make it, if not a good book, certainly an interesting one.I had no idea what I was getting myself into when I picked up this book. I was wandering around an airport during a 10 hour layover, utterly bored. I saw the book and it looked entertaining. The back-cover blurb described it as a beautiful re-telling of the Grimm brothers tale of Snow White and Red Rose. I was intrigued.The book pulls you in quite quickly. Before 50 pages had passed though, I noticed something rather peculiar. I flip back a few pages, and yes....that was an abortion she just described. Wait....was she just talking about incest?!?! 100 pages in you have a brutally described gang-bang. Later, bestiality and frank talk about violent sexuality, death, and unusual relationships.When you step back however, these are all themes prevalent in the original fairytales, before Disney got a hold of them. What makes the content of the book more disturbing though is the way in which Ms. Lanagan writes. If she had written the novel in a less poetic and picturesque manner, you might have been able to write the book off as a violent and pornographic novel which has no place in literature. But she writes so beautifully and subtly that the book takes on this amazing quality that you cannot dismiss.The novel is clearly not intended for audiences that can't handle the subject manner, and do know what you're going to read before hand. However, there was something rather fascinating about the book. The characters are so nuanced, and you heart will literally break for Liga (the main character) as she endures violent tragedy after violent tragedy before struggling to raise her two daughters. Her struggle after they are grown with trusting men - understandable given her history - reads so realistic that you cannot help but shed a few tears.I have never read a book quite like this before, and it is likely I never will again. I do suggest you give this book a try though, haven taken into account my aforementioned warnings regarding the content.