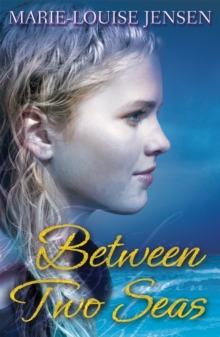 Between Two Seas
Paperback
Description
'Travel to Skagen and find him. Give him my letter. Seek a better life, Marianne! Promise!' Bound by a vow made to her dying mother, Marianne sells her few belongings and leaves Grimsby.
Her destination? Denmark, where she will search for her father, Lars Christensen-the golden-haired fisherman her mother fell in love with many years before. The journey will be long-and dangerous for a young girl travelling alone.
As Marianne boards the fishing boat that will carry her across the North Sea, she wonders: will Denmark be the fairy-tale land she has dreamt of?
Will she find happiness there? Will the father she has never met welcome the arrival of his illegitimate child? And why didn't he return for her mother, as he promised he would?
Information
Format: Paperback
Pages: 320 pages
Publisher: Oxford University Press
Publication Date: 03/01/2008
Category: Adventure
ISBN: 9780192755308
Free Home Delivery
on all orders
Pick up orders
from local bookshops
Reviews
Showing 1 - 1 of 1 reviews.
Review by yunaleska
16/06/2015
This is what I call a journey book. Set in 1885, Marianne leaves Grimsby, England, after her mother's death in search for her father who is in Denmark, the land of his birth.Initially, I thought this book was a little slow. I'm nothing against slow books, but I like them action packed and it can take a while for me to settle to the different pace. That happened quite a few chapters in, but from that moment on I was hooked and hated putting this book down.Marianne's character develops from someone who I feel is naïve to a very strong young woman. Her stubborn nature exists at the beginning, but by the end she isn't someone I'd mess with. The other characters, such as Peter and Mikkel all make a difference in her new life in Denmark. When a new life is thoroughly planned, it can still be daunting for the person involved. Due to circumstance, Marianne wasn't able to plan her new life; this is her story of adapting to life in a strange land, where she doesn't speak the language and few speak English.I identified with her because of all the sewing she does! That's always a bonus, when a character has a similar hobby to mine.Reading how kind people are in this book, the hospitality they offer for Marianne makes me wonder what happens to girls like her now, in the 21st century. People wouldn't be so eager to provide board and lodging. Many – shamefully myself included – would doubt her motives and close the door on her. I would have helped her all I could, but thanks to the con artists of the world I'm more sceptical of people in need.This is more a character driven than an action driven book, if I've interpreted those concepts correctly. I enjoyed it as much as a fast paced book because of all the twists and turns in Marianne's life which often had me going 'oh no'. She's not perfect, which makes her more human. As both a reader and a writer, I often try to guess the ending of a novel. I failed completely on this one, and went 'what?' when the end unraveled.