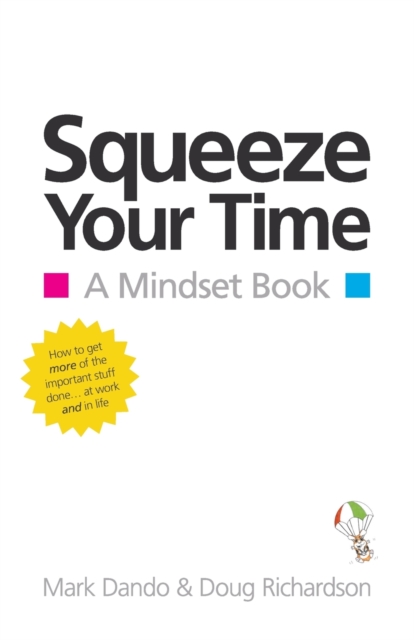 Squeeze Your Time : A Mindset Book
Paperback / softback
Description
Want to get more done in your life...? Want to create more space for yourself...? Want to transform the way you look at your time...? You do? Here's how we can help: A small book, full of big ideas. A powerful book, short enough to read in the bath before the water goes cold.
A provocative book to get you thinking differently in no time.
Drawing on insights gained through coaching thousands of people since 2000, Mark Dando and Doug Richardson have put together a hard-hitting attack on the key thinking patterns to be addressed, in order to help you get more of the important things done.
In addition they offer straightforward hints and tricks to help you change the way you manage time and yourself, and therefore drive improvements in your personal productivity.
So, do you want to make the important things happen in your life or not?
Don't think about it any longer - you're wasting time.
Find an hour...run a bath...read this book...Make things different.
Information
Format:Paperback / softback
Pages:68 pages, colour illustrations
Publisher:SilverWood Books Ltd
Publication Date:16/10/2013
Category:
ISBN:9781781321140
Information
Format:Paperback / softback
Pages:68 pages, colour illustrations
Publisher:SilverWood Books Ltd
Publication Date:16/10/2013
Category:
ISBN:9781781321140