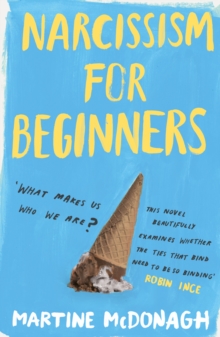 Description
Longlisted for the 2017 Guardian Not the Booker Prize Meet Sonny Anderson: budding author, ex-meth-head, neurotic and Shaun of the Dead obsessive, about to tip headlong into adulthood. Sonny doesn t remember his mother because his father, Guru Bim, kidnapped him at the age of five and took him from his home in Scotland to a commune in Brazil.
Since the age of eleven he has lived in Redondo Beach, California, with his guardian, Thomas, who, on his twenty-first birthday throws his world wildly off course. Armed with five mysterious letters and a list of names and addresses of people to visit, Sonny musters up the courage to leave his troubled past behind and return to the UK to finally learn the truth about his childhood.
But is it a truth he really wants? From the author of I Have Waited, and You Have Come and After Phoenix,Narcissism for Beginners is a fresh and unsentimental take on the universal struggle of growing up.
Information
Format:
Pages: 208 pages
Publisher: Unbound
Publication Date: 20/09/2018
ISBN: 9781783525591
Also by Martine McDonagh