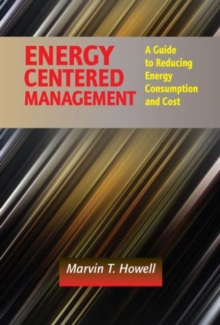 Energy Centered Management : A Guide to Reducing Energy Consumption and Cost
Hardback
Description
This book provides organizations with a guide to planning, developing, and implementing an energy reduction and management program.
It is specially designed to achieve energy reduction deployment including top management for all employees and onsite contractors.
Energy reduction deployment (ERD) can be implemented by itself and render significant savings; however, for even greater savings, this book shows how to implement energy centered management systems (ECMS) which can be in congruence with ISO 50001.
This book assists in the hunt for energy waste and is designed to thoroughly cover ECMS plus addresses what additions are necessary to have ECMS conform to ISO 50001 Energy Management System (EnMS).
It provides a checklist and information on how to perform an internal audit or self-inspection and discusses how to create an energy awareness organization culture.
Information
Format: Hardback
Pages: 265 pages
Publisher: Taylor & Francis Inc
Publication Date: 16/06/2015
ISBN: 9781498736923