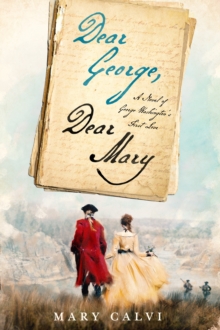 Dear George, Dear Mary : A Novel of George Washington's First Love
Hardback
Description
Unrequited love might have sparked a flame that ignited a cause that became the American Revolution.
Never before has this story about George Washington been told.
Crafted from hundreds of letters, witness accounts, and journal entries, Dear George, Dear Mary explores George's relationship with his first love, New York heiress Mary Philipse, the richest belle in Colonial America. From elegant eighteenth-century society to bloody battlefields, the novel creates breathtaking scenes and riveting characters.
Dramatic portraits of the two main characters unveil a Washington on the precipice of greatness with his insecurities and his inspirations, using the very words he had spoken and written, and his ravishing love, whose outward beauty and refinement disguise madness. Dear George, Dear Mary unveils details of a deception long hidden from the world that ultimately led Mary Philipse to named a traitor, condemned to death and left with nothing.
While that may sound like the end, ultimately both Mary and George, achieve what they always wanted - freedom.
Information
Format: Hardback
Pages: 336 pages, Includes 4-color printed endpapers and one black-and-white photograph
Publisher: St Martin's Press
Publication Date: 12/02/2019
Category: Historical romance
ISBN: 9781250162946