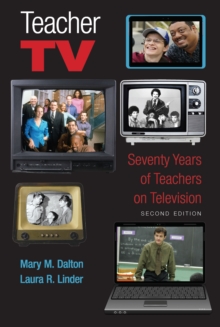 Teacher TV : Seventy Years of Teachers on Television, Second Edition
Paperback / softback
Description
Teacher TV: Seventy Years of Teachers on Television, Second Edition examines some of the most influential teacher characters presented on television from the earliest sitcoms to contemporary dramas and comedies.
Both topical and chronological, the book follows a general course across decades and focuses on dominant themes and representations.
Although each chapter presents an overview of the all the teachers on television for each decade, the focus will link some of the most popular shows of the era to larger cultural themes. "1950s Gender Wars: Our Miss Brooks and Mr. Peepers" looks at acceptable behavior for men teachers and women teachers on television and offers a context for making links to how gender is socially constructed in popular culture and in society.
The racial tensions of the 1960s take a more implicit form on two series and are examined in "1960s Race and Social Relevancy: The Bill Cosby Show and Room 222." In "1970s Ideology and Social Class: Welcome Back Kotter and The Paper Chase," both lower and upper ends of the class spectrum are blunted in favor of storylines that are personal and predictable instead of overtly political.
Two popular television sitcoms validate educational privileges for elite students in "1980s Normalizing Meritocracy: The Facts of Life and Head of the Class." The 1980s reflect a return to conservatism, and two popular television sitcoms mark the transition by validating educational privileges for elite students.
The 1990s mark a time of significant change for teachers on television.
In "Gaining Ground From Margin to Center: Hangin' With Mr. Cooper and My So Called Life," the two featured shows, illustrate the mundane and the provocative in teacher depictions on television.
In "Embracing Multiculturalism: Boston Public and The Wire" we use these dramas as exemplars of the 2000s to examine themes such as race, gender, and sexuality, but view them through a new lens.
Chapter Eight is new to this edition and looks at the downward spiral in the depiction of educators in popular culture during 2010s and pays specific attention to Madam Secretary and Teachers.
The Afterword, which is also new, explores these television texts in the larger socio-political context and makes important links between television narratives and issues of identity, the culture of testing, poverty, and dropping out.
We must reestablish the importance of public education and consider its essential role in creating an informed citizenry, which is necessary for the future of democracy.
Recent trends represent a dangerously skewed view of educators, and it is essential that we begin to "flip the script"-literally and figurative-to combat the cynicism of today's television narratives and stop the way those stories influence public perceptions of education in America.
Information
Format: Paperback / softback
Pages: 290 pages, 27 Illustrations, unspecified
Publisher: Peter Lang Publishing Inc
Publication Date: 28/04/2020
Category: Television
ISBN: 9781433170164
Free Home Delivery
on all orders
Pick up orders
from local bookshops
Also by Mary M. Dalton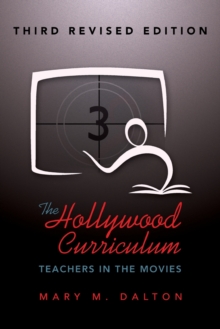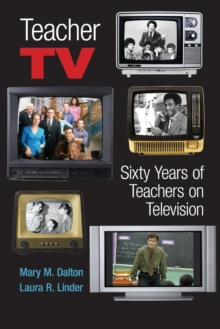 Also in the Counterpoints series | View all