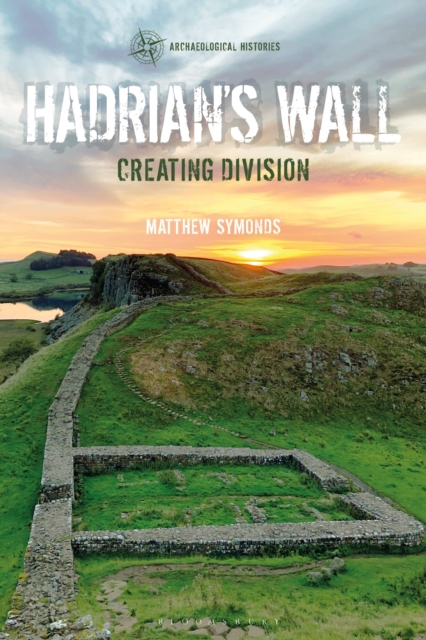 Hadrian's Wall : Creating Division
Paperback / softback
Description
Over its venerable history, Hadrian's Wall has had an undeniable influence in shaping the British landscape, both literally and figuratively.
Once thought to be a soft border, recent research has implicated it in the collapse of a farming civilisation centuries in the making, and in fuelling an insurgency characterised by violent upheaval.
Examining the everyday impact of the Wall over the three centuries it was in operation, Matthew Symonds sheds new light on its underexplored human story by discussing how the evidence speaks of a hard border scything through a previously open landscape and bringing dramatic change in its wake.
The Roman soldiers posted to Hadrian's Wall were overwhelmingly recruits from the empire's occupied territories, and for them the frontier could be a place of fear and magic where supernatural protection was invoked during spells of guard duty. Since antiquity, the Wall has been exploited by powers craving the legitimacy that came with being accepted as the heirs of Rome: it helped forge notions of English and Scottish nationhood, and even provided a model of selfless cultural collaboration when the British Empire needed reassurance.
It has also inspired creatives for centuries, appearing in a more or less recognisable guise in works ranging from Rudyard Kipling's Puck of Pook's Hill to George R.
R. Martin's A Game of Thrones. Combining an archaeological analysis of the monument itself and an examination of its rich legacy and contemporary relevance, this volume presents a reliable, modern perspective on the Wall.
Information
Format:Paperback / softback
Pages:232 pages, 60 bw illus
Publisher:Bloomsbury Publishing PLC
Publication Date:14/01/2021
Category:
ISBN:9781350105348
Information
Format:Paperback / softback
Pages:232 pages, 60 bw illus
Publisher:Bloomsbury Publishing PLC
Publication Date:14/01/2021
Category:
ISBN:9781350105348
Also in the Archaeological Histories series | View all