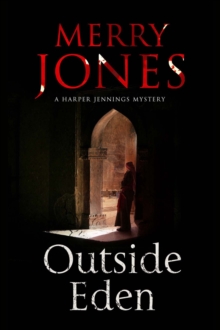 Description
July, Israel. Iraqi war vet and archaeology graduate Harper Jennings doesn't believe in the evil eye.
So when Hagit - the woman assigned to show her and Chloe, Harper's fourteen-month-old baby, around Tel Aviv - drags the pair of them into a market to buy charms to ward off evil, it isn't the bad luck she fears but the market itself.
Close, dark and crowded, the place worries Harper, and when an American man seems to be in trouble, it is only the presence of baby Chloe that stops her from wading in to help.
Later, to Harper's dismay, she learns that the man she saw was murdered.
So when she's invited to take part in an dig fifty miles away, while her geologist husband Hank takes part in the international symposium that has brought them both to Israel, she accepts.
It will be safer away from the market, she thinks. But Hagit, who's coming along to look after Chloe, disagrees.
She is convinced the evil eye is to blame, and that it will follow Harper wherever she goes ...
Information
Format: Hardback
Pages: 224 pages
Publisher: Severn House Publishers Ltd
Publication Date: 28/03/2013
Category: Crime & mystery
ISBN: 9780727882646
Also in the A Harper Jennings Mystery series | View all