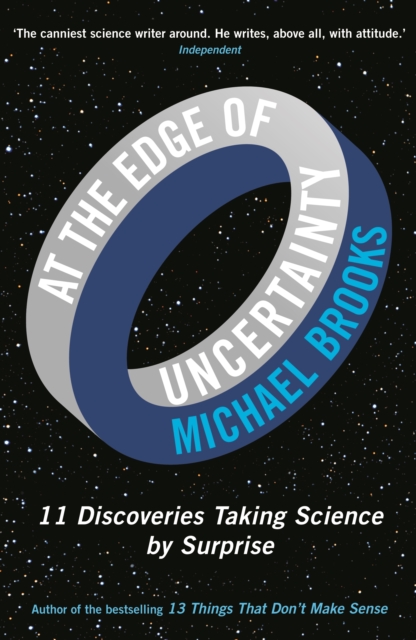 At the Edge of Uncertainty : 11 Discoveries Taking Science by Surprise
Paperback / softback
Description
The atom. The Big Bang. DNA. Natural selection. All ideas that have revolutionised science - and that were dismissed out of hand when they first appeared.
The surprises haven't stopped: here, Michael Brooks, bestselling author of 13 Things that Don't Make Sense, investigates the new wave of unexpected insights that are shaping the future of scientific discovery. Through eleven radical new insights, Brooks takes us to the extreme frontiers of what we understand about the world.
He journeys from the observations that might rewrite our history of the universe, through the novel biology behind our will to live, and on to the physiological root of consciousness.
Along the way, he examines how the underrepresentation of women in clinical trials means that many of the drugs we use are less effective on women than men and more likely to have adverse effects, explores how merging humans with other species might provide a solution to the shortage of organ donors, and finds out if there is such a thing as the will to live. When we think about science, we often think of iron-clad facts.
But today more than ever, our unshakeable truths have been shaken apart.
As Michael Brooks reveals, the best science is about open-mindedness, imagination and a love of mind-boggling adventures at the edge of uncertainty.
Information
Format:Paperback / softback
Pages:304 pages
Publisher:Profile Books Ltd
Publication Date:04/06/2015
Category:
ISBN:9781781251287
Information
Format:Paperback / softback
Pages:304 pages
Publisher:Profile Books Ltd
Publication Date:04/06/2015
Category:
ISBN:9781781251287