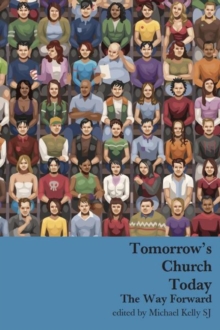 Tomorrow's Church Today
Hardback
Description
In his last interview, the late Italian Cardinal and former Archbishop of Milan, Carlo Maria Martini, said the need for deep reform in the Catholic Church was urgent and long overdue because 'the Church is 200 years behind the times'. The reference to 200 years clearly points to the watershed in European life that the French Revolution and the Enlightenment became.
Vatican II was one attempt to meet the challenge of relevance to our times.
But its best efforts have been on ice since the late 1970s. Now a new opportunity arrives in the pontificate of Jorge Mario Bergoglio. And the movement he has initiated is evangelical in source and comprehensive in reach.
But, as many observers have pointed out, it will not be lasting if it does not lead to sustainable structural change-to reform that accompanies renewal. In Tomorrow's Church Today, five highly qualified commentators focus on what lies ahead for the Church to be reformed if it is to meet the challenges of the 21st Century:* A theologian and historian (Massimo Faggioli) who targets how ministry and leadership can be reshaped authentically for our times* A reporter and analyst with 30 years experience of moves and machinations in the Etenrnal City (Robert Mickens)* A bishop with a lifetime of experience of ministering to the divorced and remarried and the benefit of legal and biblical scholarship to support his edited by Michael Kelly SJ approach (Geoffrey Robinson)* A biblical scholar who examines much of what's taken for granted in the governance of the Church and exposes where it is left wanting (Antony Campbell)* and A bishop whose forced 'resignation' exposes the deficiencies of a system of governance devoid of basics-due process and respect for natural rights.
But the Catholic Church is not its clerics, scholars and commentators.
It is the baptised. Geraldine Doogue is a celebrated Australian broadcaster and commentator whose Introduction speaks for and from the experience of the mass of Catholics.
Other Formats
Paperback / softback from £16.00
Free Home Delivery
on all orders
Pick up orders
from local bookshops