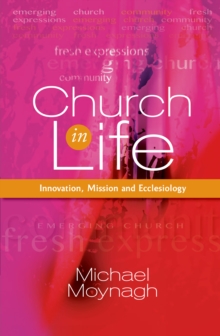 Church in Life : Innovation, Mission and Ecclesiology
Paperback / softback
Description
Since its publication, Church for Every Context has made a significant impact in our understanding of the theology and methodology of Fresh Expressions.
In this follow-up, Michael Moynagh develops a model of emergent innovation that combines insights from both complexity and entrepreneurship theories.
Taking account of the significant developments in practice and thinking around the emerging church, Church in Life will quickly establish itself as a key text for all interested in pioneer ministry, fresh expressions, church planting, church growth and ecclesiology.