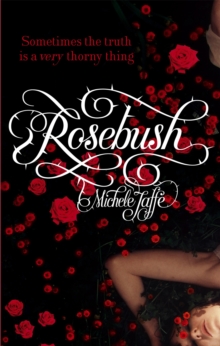 Description
Jane is found, near death, in a rosebush - a victim of hit and run.
But as she's convalescing she realizes that her friends' stories and her memories of what happened that night aren't adding up. And now the only thing she does know is that one of her friends isn't so friendly.
One of them tried to kill her.Sometimes the truth is a very thorny thing. . .
Information
Format: Paperback
Pages: 336 pages
Publisher: Little, Brown Book Group
Publication Date: 25/02/2011
Category: Thrillers (Children's/YA)
ISBN: 9781907410383
Free Home Delivery
on all orders
Pick up orders
from local bookshops
Reviews
Showing 1 - 2 of 2 reviews.
Review by LarissaBookGirl
16/06/2015
She looked like something out of a fairytale, a beautiful princess lying dead amidst a rosebush. Luckily she wasn't dead, but she soon would be if one of her 'friends' had anything to say about it.Waking up in hospital Jane found she could remember nothing of the night before, slowly over the next few day however her memory was returning to her, but her memories were not matching up to the story her friends had told her about that night. Was she going crazy or where her friends lying to her?It's hard to believe that Jane, the popular girl who everyone loves, could have boyfriend troubles or a stalker or someone bent of killing her. Her mother certainly doesn't seem to believe it and neither do the doctors who when drugging her up doesn't work decide it might be best to lock her up. Jane can't decide what's worse, thinking you're crazy and no one is trying to kill you, or thinking you're sane and someone is trying to kill you?Rosebush is a psychological thriller full of mean girls, lost memories, phone calls and kissing. Jane has spent so much time and energy building her popularity and trying to be liked by everyone that she has ended up hurting those closest to her. As hard as Jane tries, not everyone is happy with her and as a result she risks losing those closest to her, not to mention her life. This book is definitely one to read.
Review by SevsOnlyGirl
16/06/2015
An honest-to-goodness mystery! I hate to even say much, I hate to spoil the surprise. Let's just say that I changed my mind about who-dun-it several times. Here's my take on it:Jane thought she had:2 bff's1 fantastic, although controlling, boyfriend1 mother who doesn't care1 soon-to-be slimy stepdad1 great friend who might be in love with herNOW, Jane things she has:1 bff with a secret...good or bad?1 bff who's loyal and true1 boyfriend who might be a cheater1 mother who doesn't care1 soon-to-be stepdad who might not be so slimy1 new great friend1 killer coming to get herDoes she have it right yet? Maybe...maybe not...