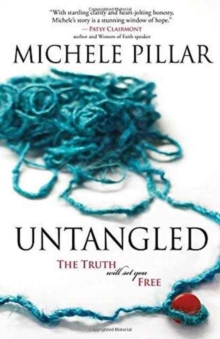 Untangled : The Truth Will Set you Free
Paperback / softback
Description
Untangled tracks the dramatic twists and turns in Michele Pillar's life in a unique, out-ofsequence format because, as we all know, God doesn't always work in chronological order.
This inside out, upside down timeline details how Pillar ended up at the edge of despair before God helped unravel the knots of hurt and hopelessness that had her tangled up for so long. While the places and events are Michele's, Untangled is everyone's story.
It's for anyone who has clung to Jesus in the dark only to question how God could possibly love you in the cold light of day.
It's for anyone who's made a wrong turn and wondered how to get back.
It's for anyone ready to move from a one-dimensional faith that no longer fits to a deeper, authentic relationship with Jesus.
Information
Format: Paperback / softback
Pages: 176 pages
Publisher: BroadStreet Publishing
Publication Date: 01/11/2016
Category: Memoirs
ISBN: 9781424552948