Reading Iraq : Culture and Power in Conflict
Hardback
Description
What exactly is Iraq? As a dramatic new era of Iraqi politics unfolds, Muhsin Al-Musawi seeks to understand it by dissecting the country's cultural anatomy.
The first major work of its kind, "Reading Iraq" explores the profound connection between identity and power in Iraq's history, and in doing so provides a context for understanding today's complicated struggles.
Drawing on a mixture of 'high' and popular forms of expression, Al-Musawi identifies the prevalent tropes of Iraqi culture, such as symbols of redemptive suffering amongst the Shi'ites, or courage amongst the Bedouins.
He examines these symbols in historical and political context, arguing that establishing legitimacy in Iraq is a question of being able to read and respond to a wide variety of cultural signals.
Al-Musawi begins by looking at the British attempt to establish constitutional monarchy in the first half of the 20th century.
Whilst the British and their allies talked of parliament and flags, they failed to notice that sites of social power and authority had moved away from them towards the mosques and the tribal assemblies.
His focus then moves to the Saddam Hussein's self-styled Baathist secular nationalism. Al-Musawi explains how, although expressions of sectarian and religious identity were initially subsumed into a pan-national dialogue on the future of Iraq, these cultural modes resurfaced as the gulf widened between the leadership and the people.
Despite this differentiation of cultural and political identities, Al-Musawi discerns a genuine collective consciousness in Iraq.
This is not the nationalist discourse artificially constructed by Saddam Hussein, but a common sense of heritage and of oppression, forged and re-forged with each historical moment.
Whilst the political history of modern Iraq is characterised by occupation and dictatorship, in its cultural history Al-Musawi traces independence, pride and resistance.
It is this dialectic of power and cultural memory which will shape the future of the country, and "Reading Iraq" offers new ways of understanding.
Information
Format: Hardback
Pages: 216 pages
Publisher: I.B. Tauris & Co. Ltd.
Publication Date: 31/03/2006
Category: Regional studies
ISBN: 9781845110703
Free Home Delivery
on all orders
Pick up orders
from local bookshops
Also by Muhsin Al-Musawi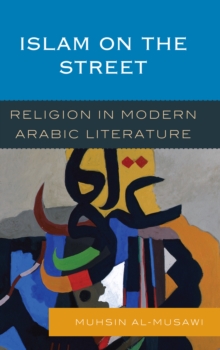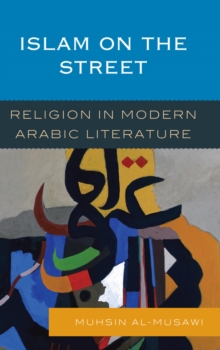 Also in the Library of Modern Middle East Studies series | View all