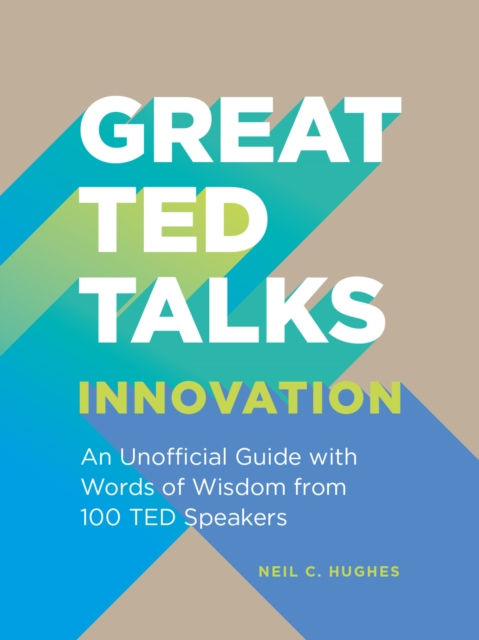 Great TED Talks: Innovation : An unofficial guide with words of wisdom from 100 TED speakers
Paperback / softback
Description
This unofficial compilation reviews the 100 best TED talks about innovation from great minds worldwide. With quirky graphics and memorable quotes, Great TED Talks: Innovation will challenge your thinking, open your mind to new perspectives, and ignite your passion for innovation. Learn how to unlock that elusive idea from masters like Bill Gates or Amazon's Jeff Bezos.
Be open to new ways of thinking and discover how Sir Richard Branson has been wowing his customers with innovative experiences since before it became a trend.
Find inspiration in unusual places, and explore new ways to collaborate with your team.
Authenticity is key to your business; find out how Sheryl Sandberg stepped out of her comfort zone to find her voice, and how you can do the same. There are thousands of TED talks to navigate-this book curates the most inspiring and provides a commentary on the top 100 ways to boost your inventiveness, find new avenues to explore, and overcome your fears to unleash your full potential.
Information
Format:Paperback / softback
Pages:192 pages
Publisher:HarperCollins Publishers
Publication Date:14/10/2021
Category:
ISBN:9781911622611
Information
Format:Paperback / softback
Pages:192 pages
Publisher:HarperCollins Publishers
Publication Date:14/10/2021
Category:
ISBN:9781911622611