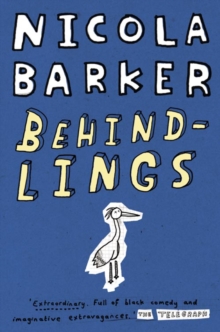 Description
A brilliantly funny novel from one of our most unconventional literary talents, Nicola Barker.Some people follow the stars.
Some people follow the soaps. Some people follow rare birds, or obscure bands, or the form, or the football.Wesley prefers not to follow.
He thinks that to follow anything too assiduously is a sign of weakness.
Wesley is a prankster, a maverick, a charismatic manipulator, an accidental murderer who longs to live his life anonymously.
But he can't. It is his awful destiny to be hotly pursued - secretly stalked, obsessively hunted - by a disparate group of oddballs he calls The Behindlings.
Their motivations? Love, boredom, hatred, revenge.
Information
Format: Paperback
Pages: 544 pages
Publisher: HarperCollins Publishers
Publication Date: 01/06/2003
ISBN: 9780007135264
Free Home Delivery
on all orders
Pick up orders
from local bookshops
Reviews
Showing 1 - 1 of 1 reviews.
Review by gooneruk
16/06/2015
I read an odd little book called Behindlings by Nicola Barker. I'd ordered this one at the same time as Clear, which I found pretty compelling. The girlfriend had had a go at Behindlings before me, and she said that she just couldn't get on with it.I, on the other hand, am a big big fan. The story is, without doubt, fucked up. The main character is some kind of genius nomad who inexplicably has people who quite literally follow him 24/7. He sets puzzles for them, but never speaks to them. The story finds him as one group tries to solve an epic puzzle which involves many aspects of his past, drawing in people who thought he'd left them long behind.Barker is a wordsmith of the highest quality, endlessly inventive and witty. She has a deft turn of phrase, and can throw you off the trail of what to expect from a paragraph. She writes in very much a stream-of-consciousness style, with numerous asides and parentheses, putting every thought of each character down on the page, even if it sacrifices grammatical correctness. The story is all.It's an acquired taste, no doubt, but worth persevering with. If I went back and re-read this, no doubt I'd find a hell of a lot more foreshadowing and clues in the early chapters, even though this isn't a whodunnit. It's not really anything genre-wise, just a story of this man and his groupies, for want of a better word. And it's brilliant.