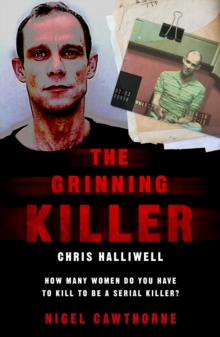 The Grinning Killer: Chris Halliwell - How Many Women Do You Have to Kill to Be a Serial Killer? : The Story Behind ITV's A Confession
Paperback / softback
Description
A study of the sex killer Chris Halliwell who, having been arrested in 2011 for one murder, led police to the scene of a second.
But the senior police officer blew it . . .Superintendent Steve Fulcher of Hampshire Police had not followed procedure, an error that was to see him severely censured, leading to his retirement from the force.
Due to this monumental error in judgement infamous killer Christopher Halliwell could not be convicted of a second murder, despite his openly admitting having committed it.
Fulcher was suspended for gross misconduct, and later quit the force.
Halliwell, imprisoned for the first murder, was later convicted of the second, after a long and tortuous process of collecting new evidence.
But among sixty items of women's clothing found when Halliwell's home was searched, only a few pieces belonged to his two known victims.
For this and other reasons, the police, including Fulcher, remain convinced that he has killed other women known to have disappeared... This is a riveting account of a clever, dangerous and secretive killer, and of a police officer whose instincts led him to a second murder, but whose methods eventually brought about the end of his own career.
Information
Format: Paperback / softback
Pages: 272 pages
Publisher: John Blake Publishing Ltd
Publication Date: 12/07/2018
Category: True crime
ISBN: 9781786068262