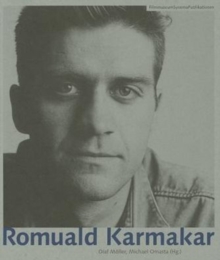 Romuald Karmakar
Paperback / softback
Description
Romuald Karmakar's work in the fields of fiction and documentary holds a unique place in European film.
It also stands in clear opposition to the dominant ways of the German film industry - both aesthetically and in its head-on treatment of several sore spots in German history.
Time and again the 45-year-old director has engaged with "impossible" characters and "borderline" subjects: mercenaries, a notorious Nazi speech, the terror of being in a relationship, an imprisoned serial killer, or what it means to truly experience electronic and techno music.
The book presents Karmakar's work in its entirety for the first time.
It includes a 130-page essay by Olaf Moeller, several conversations with the artist, an annotated filmography, and selected writings by Romuald Karmakar, including a number of unproduced treatments.
Information
Format: Paperback / softback
Pages: 255 pages
Publisher: Synema Gesellschaft Fur Film u. Medien
Publication Date: 30/07/2013
Category: Individual film directors, film-makers
ISBN: 9783901644344
Also by Olaf Moller