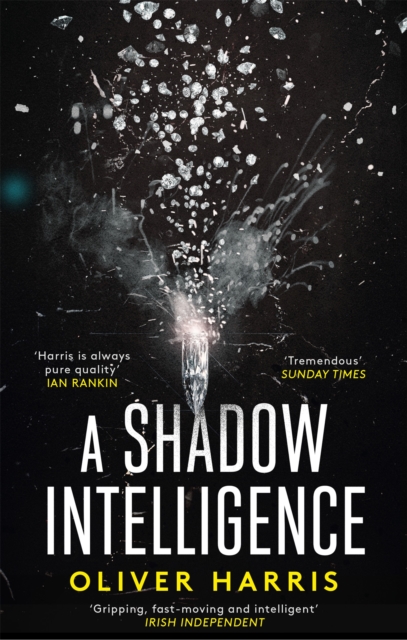 A Shadow Intelligence : an utterly unputdownable spy thriller
Paperback / softback
Description
'Oliver Harris is always pure quality and I'm loving the hell out of his foray into the contemporary spy novel' Ian Rankin'Scary if true, or even half true' Sunday Times star pickThere is a dark side to MI6 that needs men like Elliot Kane - mercurial, inquisitive, free floating.
He's spent fifteen years managing events overseas that never make the papers, deniable and deeply effective.
Kane is a ghost in his own life, picking up and dropping personalities as each new cover story comes into play.
But when a woman he loves, Joanna Lake, vanishes without a trace in Kazakhstan, he is forced centre stage.
Drawn ever deeper into a realm of deception, Kane moves from merely infiltrating events to steering them.
He's used to a new mode of hybrid psychological warfare - but snowbound Kazakhstan presents unique challenges.
Poised between China, Russia and the West, dictatorship and democracy, state intelligence and an increasingly powerful world of private agencies, it's impossible to work out who is manipulating who. And Kane's not the only one trying to figure out where Joanna Lake has gone or what she learned before disappearing. Unable to trust anyone, hunted by his own colleagues, and with the life of someone he loves at stake, Kane needs to work out who is driving events, and why... Readers say:'Damn, Harris knows what he is talking about, and damn if he doesn't stream that knowledge hard and fast through a sniper's ricocheting trickshot of a plot' five star reader review'I love the geopolitical skullduggery, the contemporary Great Game ... and it does feel contemporary. It puts espionage solidly in the digital world without losing the essence - people on the ground' five star reader review'Up there with LeCarre in my view.
I'll get everything he's written now' five star reader review
Information
Format:Paperback / softback
Pages:432 pages
Publisher:Little, Brown Book Group
Publication Date:09/01/2020
Category:
ISBN:9780349142968
Other Formats
Hardback from £13.75
EPUB from £5.49
Information
Format:Paperback / softback
Pages:432 pages
Publisher:Little, Brown Book Group
Publication Date:09/01/2020
Category:
ISBN:9780349142968