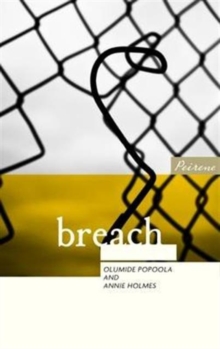 Description
In the refugee camp known as The Jungle an illusion is being disrupted: that of a neatly ordered world, with those deserving safety and comfort separated from those who need to be kept out. --------- Calais is a border town. Between France and Britain. Between us and them. The eight short stories in this collection explore the refugee crisis through fiction.
They give voice to the hopes and fears of both sides.
Dlo and Jan break into refrigerated trucks bound for the UK.
Marjorie, a volunteer, is happy to mingle in the camps until her niece goes a step too far.
Mariam lies to her mother back home. With humour, insight and empathy breach tackles an issue that we can no longer ignore. ----------breach is the first title in the Peirene Now! series. This exciting new series will be made up of commissioned works of new fiction, which engage with the political issues of the day.
In breach, the authors beautifully capture a multiplicity of voices - refugees, volunteers, angry citizens - whilst deftly charting a clear narrative path through it all. Each story is different in tone, and yet they complement one another perfectly.Taken as a whole, this stands as an empathetic and probing collage, where the words 'home', 'displacement' and 'integration' come to mean many things as the collection progresses to a moving finale. Why Peirene chose to commission breach-----------'I have commissioned Olumide Popoola and Annie Holmes to go to the Calais refugee camps to distil stories into a work of fiction about escape, hope and aspiration.
On another level, however, this work will also take seriously the fears of people in this country who want to close their borders.
It's that dialogue that isn't happening in real life.
A work of art can help to bridge the gap.' Meike Ziervogel, publisher
Information
Format: Paperback
Pages: 160 pages
Publisher: Peirene Press Ltd
Publication Date: 01/08/2016
ISBN: 9781908670328
Free Home Delivery
on all orders
Pick up orders
from local bookshops
Also by Olumide Popoola