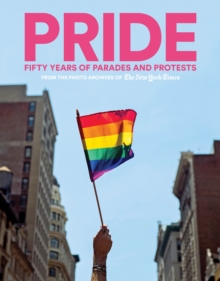 PRIDE : Fifty Years of Parades and Protests from the Photo Archives of the New York Times
Hardback
Description
PRIDE is a photography book capturing the parades and protests in the gay community, with publication set to coincide with the 50th anniversary of the Stonewall riots, which took place on June 28, 1969.
On June 28, 1970, the first gay pride marches took place in New York, Los Angeles, San Francisco, and Chicago commemorating the anniversary of the riots.
Similar marches were organized in other cities-acting as both a celebration of gay culture and an activist movement for equal rights under the law.
The book will be an inspiring visual history documenting the resilience of a marginalized group and their fight for civil rights.
As gay rights in both America and the world have evolved, the scenes capturing the parade have as well-through signs, dress, and expressions of freedom and love, this book also tells the story of the ever-changing culture of a people.
It is a book about celebration, oppression, hope, recognition, and, above all, pride in being who you are.