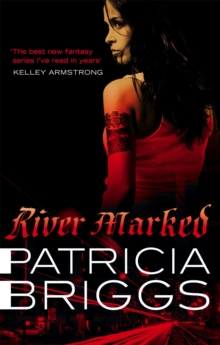 Description
Car mechanic Mercy Thompson has always known there was something different about her, and not just the way she can make a VW engine sit up and beg.
Mercy is a shapeshifter, a talent she inherited from her long-gone father. And she's never known any others of her kind. Until now. As Mercy comes to terms with this new information, an evil is stirring in the depths of the Columbia River.
Something deadly is coming, facts are thin on the ground and Mercy feels ill at ease.
However, her father's people may know more. To have any hope of surviving, Mercy and her mate, the Alpha werewolf Adam, will need all the resources the shifters can offer. Or death will be the least of their worries.
Information
Format: Paperback
Pages: 352 pages
Publisher: Little, Brown Book Group
Publication Date: 01/02/2011
Category: Fantasy
ISBN: 9781841497976
Free Home Delivery
on all orders
Pick up orders
from local bookshops
Reviews
Showing 1 - 5 of 23 reviews.
Previous | Next
Review by rhonda1111
16/06/2015
I really enjoyed reading about mercey and adam again. the story kept me going till 1:30 am. Had to finsh it now. mercy and adam get married at the start of the book. they honeymoon at a new RV campground owned by a fae with a trailer another fae loaned them. Trouble abound them every place they turn. see lot of old characters returning and many new ones. I hope their are many more books about mercey and adam.
Review by shelleyraec
16/06/2015
I was eager to get my hands on River Marked, the Mercy series is a favourite of mine and I was looking forward to Mercy and Adam getting married. Unfortunately I came down with a migraine just after I started reading it so it took me almost two days to finish it.After Mercy and Adam's intimate wedding they head for a closed camping ground in a borrowed RV. Mercy is suspicious when she discovers the site was recommended by the fae, and when people begin to go missing in the depths of the Columbia River, Mercy and Adam are in deep water. (I know bad pun, sorry!)While Mercy and Adam's new marriage is part of the story, Briggs doesn't let it overwhelm the other threads that move the story forward. It's nice though to see them settle with each other and discussing some of the issues that will always be dificult for the pair. What I liked most about this installment was learning more about Mercy's background. Briggs weaves tales of Native American lore into the plot, fleshing out Mercy's family history as well as introducing new characters and elements. The monster in the lake is a surprisingly formidable enemy, one that Mercy of course is forced to fight. Between its vicious tentacles and mind altering poison it's quite a battle that even the walking stick is involved in. Mercy's determination and strength really come into play, she knows it is likely she won't survive the fight but can not help but try. The novel doesn't have the action packed pace of previous books but it definately has its moments.It will be a whole year until we can expect the seventh book, far too long to wait for another installment of this quality urban fantasy series. River Marked is an great story and fans should have it on their shelf, virtual or otherwise, already.
Review by coz_6
16/06/2015
A honeymoon like no other.... okay but not great.
Review by BellaMiaow
16/06/2015
Briggs never fails to please. This time we get to see Mercy and Adam on their own, away from the pack. It's a very different dynamic, and a nice change of pace. Highly recommended!
Review by skylerashcraft
16/06/2015
Another riveting adventure. It was different from the others because it felt so focused. It's really Mercy &amp; Adam-on their honeymoon. The other characters that come in are new. The pack, Jesse, Stephan, Zee and such pop in here and there but aren't really involved in the thrust of the story. I found this interesting though it gave the book a slower paced feel.<br/>Overall, really enjoyed and looking forward to Frost.
Also in the Mercy Thompson series | View all