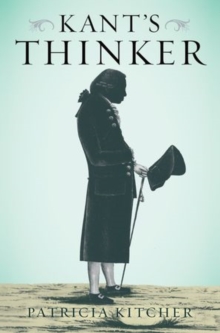 Kant's Thinker
Paperback / softback
Description
Kant's discussion of the relations between cognition and self-consciousness lie at the heart of the Critique of Pure Reason, in the celebrated transcendental deduction.
Although this section of Kant's masterpiece is widely believed to contain important insights into cognition and self-consciousness, it has long been viewed as unusually obscure. Many philosophers have tried to avoid the transcendental psychology that Kant employed.
By contrast, PatriciaKitcher follows Kant's careful delineation of the necessary conditions for knowledge and his intricate argument that knowledge requires self-consciousness.
She argues that far from being an exercise in armchair psychology, the thesis that thinkers must be aware of the connections among their mental states offersan astute analysis of the requirements of rational thought. The book opens by situating Kant's theories in the then contemporary debates about "apperception," personal identity and the relations between object cognition and self-consciousness.
After laying out Kant's argument that the distinctive kind of knowledge that humans have requires a unified self- consciousness, Kitcher considers the implications of his theory for current problems in the philosophy of mind.
If Kant is right that rational cognition requires acts of thought that are at leastimplicitly conscious, then theories of consciousness face a second "hard problem" beyond the familiar difficulties with the qualities of sensations.
How is conscious reasoning to be understood? Kitcher shows that current accounts of the self-ascription of belief have great trouble in explaining the casewhere subjects know their reasons for the belief.
She presents a "new" Kantian approach to handling this problem.
In this way, the book reveals Kant as a thinker of great relevance to contemporary philosophy, one whose allegedly obscure achievements provide solutions to problems that are still with us.
Information
Format: Paperback / softback
Pages: 328 pages
Publisher: Oxford University Press Inc
Publication Date: 02/03/2013
Category: History of Western philosophy
ISBN: 9780199363728
Free Home Delivery
on all orders
Pick up orders
from local bookshops