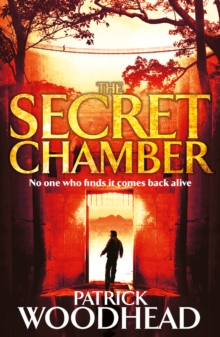 The Secret Chamber
Paperback
Description
People have been disappearing in what the explorer Stanley called the black heart of Africa - the impenetrable forests of northern Congo.
But when a brilliant young English doctor vanishes, alarm bells really start to ring.
Intelligence chief Jack Milton sends a message to his godson Luca Matthews ("The Forbidden Temple" hero) in the Himalayas asking him to go to Africa and find Joshua.
Reluctantly Luca obeys, but he is no longer the man he once was, traumatised by his part in the death of his best friend, his legendary climbing nerve shot to pieces.
Meanwhile in Africa, mining troubleshooter and brilliant flying pilot, Beatrice (Bear) Makuru, also wants to brave the northern wilderness.
Coltan is the mineral without which no mobile phone or computer would work.
Explosions have been wrecking coltan mines. Bear needs to find out why. Her journey with Luca to Africa's black heart is the beginning of an utterly terrifying sequence of events, uncovering a secret so simple yet so startling that it could rock the foundations of the civilised world.
Information
Format: Paperback
Pages: 416 pages
Publisher: Cornerstone
Publication Date: 10/11/2011
ISBN: 9781848090781
Free Home Delivery
on all orders
Pick up orders
from local bookshops
Reviews
Showing 1 - 2 of 2 reviews.
Review by adpaton
16/06/2015
The inappropriately named Secret Chamber continues the misadventures of climber extraordinaire Lucca Matthews, hero of Woodhead's promising debut novel The Cloud Maker. Traumatised and unbalanced by the death of a friend, Lucca has lost his climbing nerve and works as a porter in the Himalayas until forced back into reality by a distress call from his godfather, sending him off to 'the black heart of Africa' in search of a childhood companion. In the dangerous depths of the Congo's Ituri Forest he meets his love interest, 'Bear' Makuru, the ripe and shapely half-French mining expert and pilot who is investigating explosions in Coltan mines. In the best tradition of old fashioned adventure tales, cliché follows cliché as our couple encounters 'half-witted Boers' and evil Chinamen, youthful psychopaths from the Lord's Resistance Army and despotic monomaniacs, with plenty of pimps, mercenaries, secret mines, mysterious minerals and Rooivalk helicopters for good measure. The book is not well-written and many of the details are laughably incorrect – acacia trees in a rainforest? Bloemfontein a mining outpost in the Kalahari? – yet despite sloppy editing, sexism and racism, the story is utterly gripping and ends all to quickly. The Secret Chamber is a book I hated to love, but have to recommend to all lovers of fast-paced and thought-provoking action.
Review by xprsg
16/06/2015
This story is 'OK'. There is nothing amazing, the story pace kept me interested, and details were all-right. Nothing amazing or gripping.