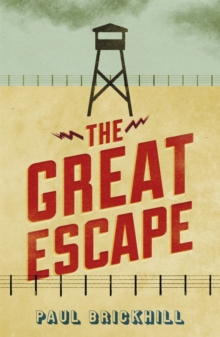 The Great Escape
Paperback
Description
The famous story of mass escape from a WWII German PoW camp that inspired the classic film.One of the most famous true stories from the last war, The GREAT ESCAPE tells how more than six hundred men in a German prisoner-of-war camp worked together to achieve an extraordinary break-out. Every night for a year they dug tunnels, and those who weren't digging forged passports, drew maps, faked weapons and tailored German uniforms and civilian clothes to wear once they had escaped. All of this was conducted under the very noses of their prison guards. When the right night came, the actual escape itself was timed to the split second - but of course, not everything went according to plan...
Information
Format: Paperback
Pages: 288 pages
Publisher: Orion Publishing Co
Publication Date: 02/11/2000
Category: True war & combat stories
ISBN: 9780304356874
Free Home Delivery
on all orders
Pick up orders
from local bookshops
Reviews
Showing 1 - 4 of 4 reviews.
Review by john257hopper
16/06/2015
A gripping account of the Great Escapers and their fate. What comes across here most powerfully for me is the resourcefulness and ingenuity of the prisoners in making so much material to prepare for their escape using limited resources at their disposal, e.g. forged papers, compasses, air pipes and shoring for the tunnel, and so on. A true story of heroism. The cover of this edition has a picture of Steve McQueen on his motorbike, a fictional episode created for the wonderful film; indeed, no Americans took part in the breakout as they had all been moved to a neighbouring compound a few months earler, though many had taken part in the earlier tunnelling and other preparations.
Review by louisu
16/06/2015
Once again my dastardly hunches and whims found me in another page of books about War time. This time around it was a rather funny story based on true events that occurred during WWII in a POW camp for pilots. In the midst of this book is a rather interesting story about people and their interaction. Some of the most interesting pieces is how some people who are guards are depicted as people helping laughing and talking to their captors with the utmost respect. There are part of the Nazi army yet, instead of being evil some of these men come across as simple people caught up in a wide web of deciet and destruction. Many times they feel guilt as to what happens and genuine anguish especially in the end when many of the escaped prisoners are killed. It is a point where the fun and games of escape stop being so fun.It explains that part of the Geneva Convention holds that prisoners trying to escape shouldn't be punished. If they escape over the wire or get caught in the act they is some punishment involved specifically if they are caught in the act. Some funny moments occur as people get caught after their escape and their captors kind of laugh and apologize for catching them. They genuinely feel bad hoping that the person would have gotten away. Everything seem gentlemanly and polite. That is till the end of the book when so many of them escape that half of them are killed on the whim of a madman. A chilling moment comes when a man sits in an office looking through commenting "too young" on some men and silently putting others in one pile. It is amazing how a little factory is created to manufacture parts, machinery, suits, compasses, identity papers and plathura of things needed for escape. These men create an entire assortment of plans and procedures for every little movement. If anything it is an amazing book about people working together and how war can still be civil. This isn't the greatest book i have ever read or is it particularly well written. This is a goo book about what happens after the battle is done.
Review by lmichet
16/06/2015
I adore books about gadgets. When I was but a little child I owned all the books from that 'American Boys' Handy Book' series, regardless of the fact that I am not a boy, and I would read them over and over again even though I never built a single thing out of them. This is an exciting escape story, yes, but to me the chief pleasure lay in the descriptions of all the little gadgets them men made in order to escape. They worked like maniacs and made more out of what they had than even MacGuyver would have known to make. They were astonishing. The book is astonishing. It's not written with any kind of genius or, really, any unusual skill, but it is plain and engrossing and the man sure knows how to communicate the energy of the experience to his readers.The only part which didn't absolutely enthrall me was the ending, where he took several chapters to explain the ultimate fates of all the escapees and the ultimate fates of those Nazis who provided them with their ultimate fates. I suppose it gave him a sense of closure, but he frequently refers to prisoners or Nazis whom he has not yet brought up before, and it gets mighty confusing when he decides to tell us all that escapee Smithy Joe or whoever was killed by Mr. Schitzel and then to go on to explain how, in a brilliant detective move, they caught Mr. Schitzel two years later and had him executed-- because likely as not the author has not yet referred to either Mr. Joe or Mr. Schitzel and the reader has had no idea that they even existed. It gets tiring to have these names and tedious facts thrown in your face over and over. But the rest of the book is fantastic.
Review by maureene87
16/06/2015
The account of the British and American escape from the German POW camps. Funny, incredible, and moving, it's well done, and the description of the operation they had going is amazing. [July 2011]
Also by Paul Brickhill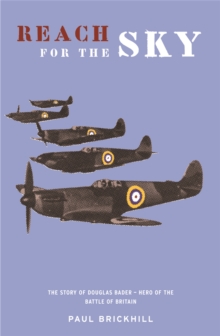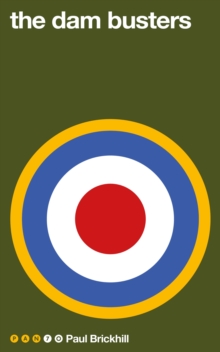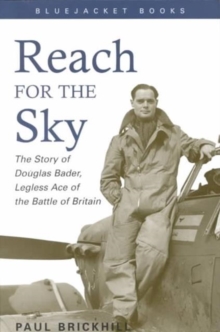 Also in the Cassell Military Paperbacks series | View all