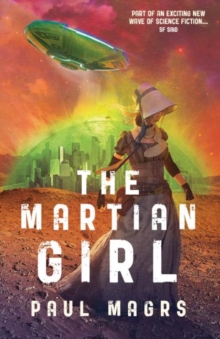 The Martian Girl
Paperback / softback
Description
The Mars trilogy tells the story of Lora and her family, settlers struggling to survive on the red planet.Apparently safe in the City Inside, Lora becomes suspicious of its human/Martian authorities.
But then she gets the chance to join their expedition to the Martian plains to find Grandma's friend Ruby, survivor of the old Earth starships.
When their flying saucer crash-lands Lora must lead on through deadly adventures.
They find Ruby but she's changed, and admits to abandoning Lora's Ma and sister Hannah to an ancient and dangerous Martian spirit.
Horrified, Lora sets out again, to try to save her family.
Information
Format: Paperback / softback
Pages: 236 pages
Publisher: Firefly Press Ltd
Publication Date: 08/09/2016
Category: Fantasy
ISBN: 9781910080443