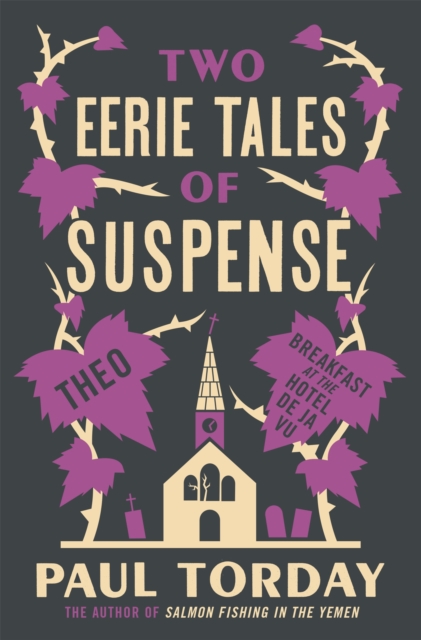 Two Eerie Tales of Suspense : Breakfast at the Hotel Deja vu and Theo
Paperback / softback
Description
In BREAKFAST AT THE HOTEL DEJA VU, Bobby Clarke arrives at a hotel on the Mediterranean shore.
A former MP, unseated by the expenses scandal, he is spending time abroad to recover from a major illness.
The other purpose of his stay is to write his memoirs in order to demonstrate that he was unfairly treated, having valiantly served his country for 30 years.
He settles into his new surroundings but it soon becomes clear that all is not as it seems.
For a start Bobby seems to have no memory of the immediate past.
Each time he sits down to continue his memoirs he finds only a blank page.
Every morning as he comes downstairs the same scene replays itself in front of him: a young woman and her son pass him on the stairs. And what has become of his wife?In THEO, John Elliott is the recently appointed vicar of St Joseph's - a dilapidated church with a congregation of 16 and a leaky roof.
Having entered the Church more by default than through any great calling, he struggles to inject some life into his ailing parish.
His wife Christine longs for them to escape the endless rounds of coffee mornings and cake sales.
Then Theo, a child at her school, starts to exhibit strange marks on his hands and feet that vanish almost as soon as they have appeared.
What has produced these marks - is it physical violence or something stranger? And what really did happen to the previous vicar of St Joseph's...
Information
Format:Paperback / softback
Pages:272 pages
Publisher:Orion Publishing Co
Publication Date:09/10/2014
Category:
ISBN:9781780227429
Information
Format:Paperback / softback
Pages:272 pages
Publisher:Orion Publishing Co
Publication Date:09/10/2014
Category:
ISBN:9781780227429