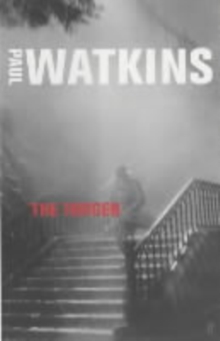 Description
An unscrupulous Parisian art dealer tries to pass off some of Halifax's paintings as Old Masters.
When the ruse is uncovered, Halifax is arrested. As the Nazis converge on Paris, he is press-ganged by the Resistance to forge a number of great artworks so that the originals are safe.
He faces a terrible dilemma, there seems no way out.
Information
Format: Paperback
Pages: 352 pages
Publisher: Faber & Faber
Publication Date: 04/06/2001
ISBN: 9780571206391
Free Home Delivery
on all orders
Pick up orders
from local bookshops
Reviews
Showing 1 - 1 of 1 reviews.
Review by PilgrimJess
27/08/2015
David Halifax a young American art student accepts a scholarship that he hadn't applied for from a group that he had never heard of to study painting in Paris in 1939 just as Europe is about to plunge into war. Once in Paris David is taken under the wing of a once famous Russian artist Pankratov and miss enigmatic daughter Vanya. However,he also falls under the malign influence of an unscrupulous art dealer called Fleury who sells some of David's sketches of Old Masters as originals initially without David's knowledge but later with it in a way to fund his extended stay. When war begins David decides to stay in Paris rather than return to his native America only to be coerced by the Resistance into forging some Old Masters when the Germans occupy Paris thus preventing the invaders getting their hands on the originals. These paintings are to be used as bargaining chips with the Nazis in return for originals that the Germans find unappealing. So begins a very dangerous commission.This book gives a very different viewpoint on life under German occupation in Paris during WWII. David and his cohorts are not soldiers or members of the Resistance shooting and bombing the invaders but talented people who are just trying to find a way to survive the war and prevent the destruction or at least appropriation of great works of art. They are seen as collaborators by the local populace and of course discovery by the Germans will mean instant death or deportation to the concentration camps.Watkins paints a very evocative depiction of life in Paris under occupation even if in many ways theirs is a pampered existence but it is still a very precarious one. His character descriptions were also very good and I found myself liking more and more about the main protagonists as the book went on in particular the bluff Pankratov. The book runs along at a good pace until its climax which I must admit did seen rather implausible. This is the first book that I've read by this author and a very enjoyable one it was too. I will certainly be looking out for some of his other works if this is what I can expect.