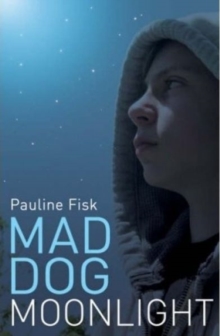 Mad Dog Moonlight
Paperback
Description
Mad Dog Moonlight is only a young boy when he is picked up by the police on a lonely Welsh mountain road with a baby in his arms, and nothing from his past except the memory of the name his mother gave him, and a silver-topped walking cane upon which is engraved a secret word.
Fostered by a local family, the Lewises, Mad Dog is renamed 'Ryan', but he struggles to accept this most ordinary of names and families.
He longs to find the answer to who he is and what happened to his parents - and so sets off on an extraordinary adventure to uncover the lost secrets in his life.
From the streets of Aberystwyth to the lonely hillocks of Plynlimon Mountain, Mad Dog encounters hidden adversaries and unexpected allies in a thrilling journey to discover just who he really is.
Information
Format: Paperback
Pages: 256 pages
Publisher: Bloomsbury Publishing PLC
Publication Date: 02/02/2009
Category: General
ISBN: 9780747594079
Free Home Delivery
on all orders
Pick up orders
from local bookshops
Reviews
Showing 1 - 1 of 1 reviews.
Review by sirfurboy
16/06/2015
Pauline Fisk writes strange books. She is not alone in this, and she is not alone in writing strange books very well! So I don't hold the strangeness against her. This story follows a boy who turns up in Aberystwyth with his brother knowing only that his name is Mad Dog Moonlight, and that his brother is Elvis Preseli (he is about 5 years old at this point). Unsurprisingly his foster parents are less than thrilled with this name, and he is given the name Ryan Lewis instead. We see the boy's struggles as he grows up with the mystery of what happened to his parents hanging over him. His only possession to remind him of his parents is his ffon (Welsh for a staff) with its strange inscription. He refuses adoption as he does not want to be stolen from his parents, but the foster family continue to foster him. Eventually the falls hotel at Devil's Bridge is inherited by the family and the focus of the story shifts from Aberystwyth to the length of the Rheidol valley and the mountain of Plynlimon. This leads into a magical mystery steeped in the legends that surround this place, and ultimately to a kind of resolution of the mystery.But this is Pauline Fisk, so that resolution still leaves you asking questions, and thinking about what the book says to you. Some readers will conclude it and put it down and that will be the end of it. Others will consider its themes and enjoy it more for that.This book is actually set where I live. I did not buy it for that reason - it was a surprise to read the word "Aberystwyth" in the book, but that added to my enjoyment of it I think. On the other hand, it also took a few things away as occasionally I was aware the geography did not quite match the flow of the story (although Pauline Fisk is obviously familiar with the area as she describes much of it exactly as it is).Some things she plays with deliberately. There are no houses in the harbour gap in Aberystwyth, although some back onto it. Indeed, the house that could be number 3 - Ryan's fictional home - is a guesthouse that used to be owned by a family who foster children! Elsewhere I could slot real people into the story, but that rather spoils it. Ultimately its a work of fiction, and a very good one.