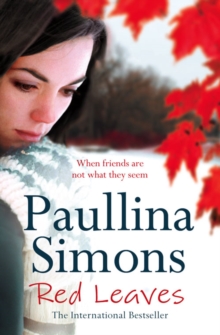 Description
From the internationally bestselling author of The Bronze Horseman, the tale of an Ivy League campus devastated by the intractable mystery at the heart of a student's deathFour students and their relationships lie at the core of this dazzling novel of mystery, murder and suspense, set in a snowbound Ivy League college.
Their focal point is brilliant basketball star Kristina Kim - apparently happy and stable, but soon revealed to have hidden secrets.When she is found dead in the snow, it falls to local detective Spencer O'Malley, a man who had half fallen in love with her, to investigate the crime.
The spotlight falls on her three closest friends... and a story as gothic and intense as a modern-day Wuthering Heights begins to unravel.
Information
Format: Paperback
Pages: 448 pages
Publisher: HarperCollins Publishers
Publication Date: 06/04/1998
ISBN: 9780006550570
Free Home Delivery
on all orders
Pick up orders
from local bookshops
Reviews
Showing 1 - 4 of 4 reviews.
Review by mwcgrad97
16/06/2015
It started off pretty good, but it started to drag when I realized the murder wasn't going to happen soon. I liked getting into characters' heads, but some of the characters still were one-dimensional and became annoying. The cop, for instance, always got mad. He had no other way of dealing with uncomfortable situations. The three friends had interesting secrets, but that's all they had. There was nothing else to their lives. I didn't like not seeing any other college students on campus. I mean, Dartmouth is small but not that small. The dorm life seemed unrealistic, and while I can suspend belief to a large extent, I just found myself reading faster just to find out who the killer was and not because I was really engaged in the story anymore.
Review by DeltaQueen50
16/06/2015
Red Leaves by Paullina Simons starts out seemingly as the story of four university students who are very close friends with each other but you quickly realize that in actual fact, this is more than a story about friendships going awry, and more than a story about couples whose relationships are going steadily downhill. Something is off about these four, and when a murder occurs, the story changes to the detective's point of view and his focus on the murder and the secrets behind it.I was so looking forward to this book, and indeed, the story did capture me and I found it hard to put down as I had to know what actually was going on with these people. The downside of the book was that I thought that the characters' actions didn't ring true. The detective, who was the main character for the last half of the book, particularly drove me crazy with his ways. And I found the four students didn't act very much like university students living in dorms. So, mixed feelings about this book. It could have been so much more than just the average mystery story that it turned out to be.
Review by lecari
16/06/2015
Again, a great book. Paullina Simons is one of my favourite authors anyway; I originally picked up 'Tully' by chance in a bookshop and fell in love. It's one of the few books I can read again and again. Later I got a copy of one of her other books, 'Eleven Hours,' which again, was amazing. This book did not disappoint me in the slightest.'Red Leaves' is in two parts; it first follows a college student, Kristina, and her life. Her three best friends, Jim, Albert and Conni, her basketball and her visits to a house for pregnant teenagers called Red Leaves, as well as her college and marriage. She seems to have it all, but there are things answered. She randomly bumps into Spencer Patrick O'Malley, a detective, and they get a coffee and later arrange dinner. The second part then switches to Spencer… as he investigates her murder. The three friends all seem to know something but won't tell what it is, and Spencer struggles to figure it out.I found it a little difficult to get into at first, I felt like I'd missed a few things – but this is deliberate, as you soon find out that lots of her life is like that; no one seems to know that much about her (for example, her supposed best friends didn't even know she was married). It's full of twists that kept me interested and I loved all the characters. It all felt very real, and Paullina Simons is an amazing writer; she really makes you feel as though you are there. I could imagine it all very clearly. Writers this good don't come along often! I couldn't put it down.
Review by welshy72
16/06/2015
A college girl has been found dead in snow near a New England college campus.Why have none of her friends reported her missing? What are they holding back from Detective Spencer O'Malley who is assigned to the case? He delves into their secrets, their lies and the mystery of the complex relationships between them all, Jim, Conni, Albert and Kristina.I couldn't wait to start this book as my reading hasn't been very 'on the edge' lately and needed something to sink my teeth into and this book didn't disappoint. A rapid start to the book but the pace slowed down until the dialogue between certain characters got a bit tedious, however it wasn't until later in the book I could see that character communication was essential to the story. I thought the story was slightly predictable in places in a 'whodunnit' kind of way. There's always a character who's not quite telling the truth or some evidence has been overlooked. It didn't deflect from the story though, it was interesting how the story unfolded with a few surprises along the way.The characters Jim, Kristina, Connie and Albert all had traits which annoyed me slightly, I loved Spencer O'Malley though, a tough guy who's been through tradegy himself, a character who I found intruiging and who I felt comfortable reading about.Highly recommended.