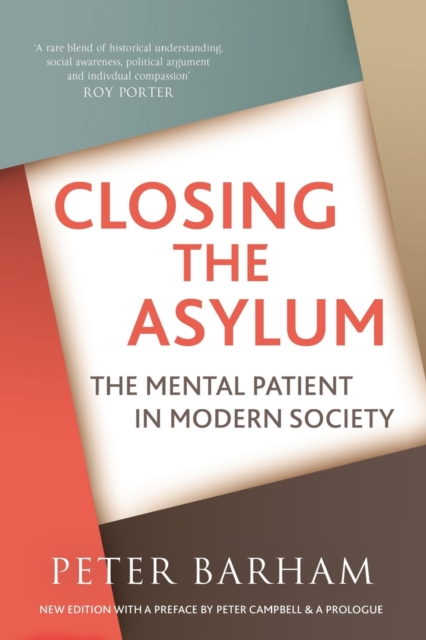 Closing The Asylum : The Mental Patient in Modern Society
Paperback / softback
Description
Closing The Asylum: The Mental Patient in Modern Society. The Covid-19 pandemic has affected the mental health of almost everyone, but it has impacted most severely on disadvantaged groups such as people with severe mental health problems, throwing pre-existing inequalities into sharper and starker relief. Though they had mostly all been closed by the turn of the century, the passing of the old Victorian asylums is still a matter of enduring controversy.
In this acclaimed book, first published almost thirty years ago, Peter Barham examines the changing fortunes of mental patients in the era of the asylum and after. He demonstrates powerfully that the closure of mental hospitals cannot meet the real needs of people with severe mental health problems without a profound rethinking of the role, rights and status of the former mental patient in society.
In a prologue to this new edition, he highlights the ironies of a post-asylum present afflicted by welfare minimalism, widespread deprivation and impoverishment, and a dramatic increase in the use of coercion and constraint in the delivery of mental health care. Closing the Asylum sets the scene for understanding how the experience of being treated as second class citizens has come about, and the author's forceful warnings of the dangers in the current mental health scene are highly germane to any consideration of what must change in our society after Covid. Veteran mental health survivor and campaigner Peter Campbell also contributes a preface in which he examines the passing of the asylums, and their after-life, in the light of his own experience.
Information
Format:Paperback / softback
Pages:242 pages
Publisher:Process Press Ltd
Publication Date:01/12/2020
Category:
ISBN:9781899209217
Information
Format:Paperback / softback
Pages:242 pages
Publisher:Process Press Ltd
Publication Date:01/12/2020
Category:
ISBN:9781899209217