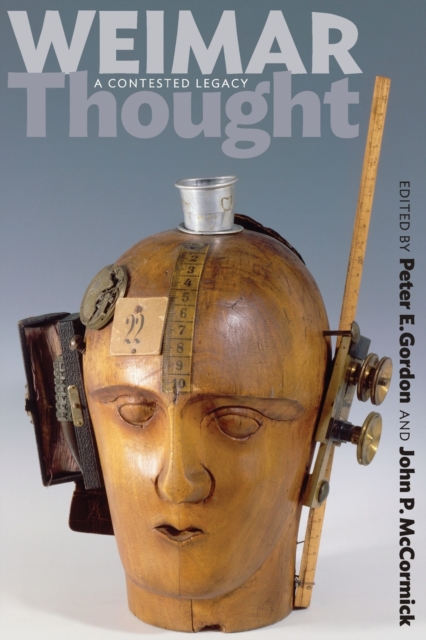 Weimar Thought : A Contested Legacy
Paperback / softback
Description
During its short lifespan, the Weimar Republic (1918-33) witnessed an unprecedented flowering of achievements in many areas, including psychology, political theory, physics, philosophy, literary and cultural criticism, and the arts.
Leading intellectuals, scholars, and critics--such as Hannah Arendt, Walter Benjamin, Ernst Bloch, Bertolt Brecht, and Martin Heidegger--emerged during this time to become the foremost thinkers of the twentieth century.
Even today, the Weimar era remains a vital resource for new intellectual movements.
In this incomparable collection, Weimar Thought presents both the specialist and the general reader a comprehensive guide and unified portrait of the most important innovators, themes, and trends of this fascinating period.
The book is divided into four thematic sections: law, politics, and society; philosophy, theology, and science; aesthetics, literature, and film; and general cultural and social themes of the Weimar period. The volume brings together established and emerging scholars from a remarkable array of fields, and each individual essay serves as an overview for a particular discipline while offering distinctive critical engagement with relevant problems and debates.
Whether used as an introductory companion or advanced scholarly resource, Weimar Thought provides insight into the rich developments behind the intellectual foundations of modernity.
Information
Format:Paperback / softback
Pages:464 pages, 12 halftones.
Publisher:Princeton University Press
Publication Date:27/10/2015
Category:
ISBN:9780691135113
Information
Format:Paperback / softback
Pages:464 pages, 12 halftones.
Publisher:Princeton University Press
Publication Date:27/10/2015
Category:
ISBN:9780691135113