Great Box of Magic - Box Set : The ultimate magic kit for all budding magicians. Contains 48-page full-colour magic book, magic want and great tricks, including ball and vase, floating match and magic
Mixed media product
Part of the Big Box series
Description
"Great Box of Magic" is a fantastic kit designed to help budding magicians turn their magic dreams into reality!
Put together for children aged 8yrs +, this kit will turn even the clumsiest child into a slick and seasoned pro.In the 48-page colour book, author and Magic Circle member Peter Eldin shares his inside knowledge of the magic profession to reveal the secrets behind 19 great tricks, from Chameleon Colours and Magic Washing to Afghan Bands and Telephone Telepathy.
Each trick is accompanied by easy-to-follow instructions and helpful, step-by-step illustrations, and there are valuable general tips on performing.
Peter also tells the stories of the great magicians of the past who created all the tricks in the kit.In the box there's a traditional magician's wand, pack of cards, three dice and three great tricks: the magic coin box, the ball and vase and the floating match card.
Any other props budding performers might need - from pens, pencils, keys, handkerchiefs, lengths of rope, glue, beads and coins to ribbons, strips of material, rubber bands, pieces of card, beads, glass tumblers and envelopes - can easily be found around the house or simply made.This kit will take children on a journey of excitement, wonderment and self-development as they fool and entertain friends and family and gain confidence from performing their own magic shows.
Also by Peter Eldin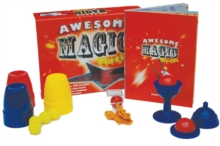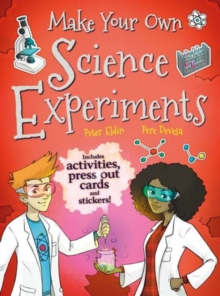 Also in the Big Box series