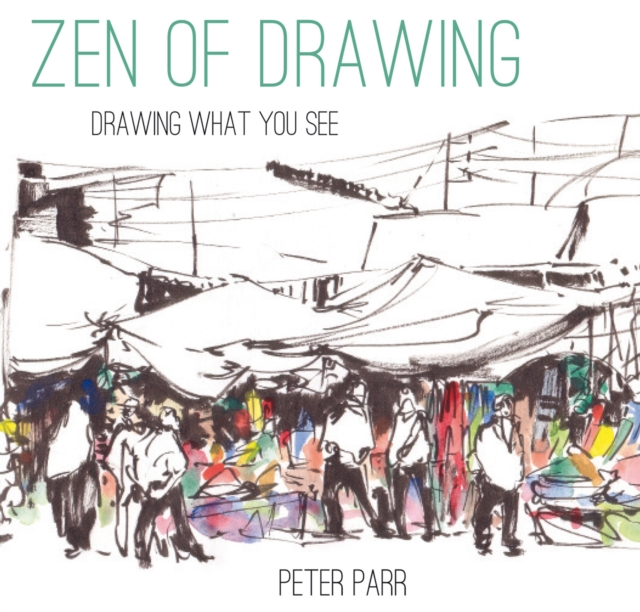 Zen of Drawing : How to Draw What You See
Hardback
Description
Zen of Drawing inspires you to pick up a pen, pencil or an iPad and start drawing what you see with a 'zen' approach. Author Peter Parr has spent his career in animation successfully teaching people to draw and encouraging students to nurture their skills through observational drawing.
He advocates a fresh way of looking closely at your subject and enlisting an emotional response, in order to fully appreciate the nature of what you are about to draw. You will learn that whatever you are drawing, it is essential not only to copy its outline but also to ask yourself: is it soft, smooth or rough to the touch?
How heavy is it? Is it fragile or solid? Then, having grasped the fundamental characteristics, or zen, of the object, make corresponding marks on the paper – crisp textures, a dense wash, a scratchy or floating line. The chapters cover: keeping a sketchbook; tools (pen, pencil, charcoal, watercolour and iPad); perspective; line and volume; tone and texture; structure and weight; movement and rhythm; energy, balance and composition.
Information
Format:Hardback
Pages:176 pages
Publisher:Batsford Ltd
Publication Date:17/09/2015
Category:
ISBN:9781849941945
Information
Format:Hardback
Pages:176 pages
Publisher:Batsford Ltd
Publication Date:17/09/2015
Category:
ISBN:9781849941945