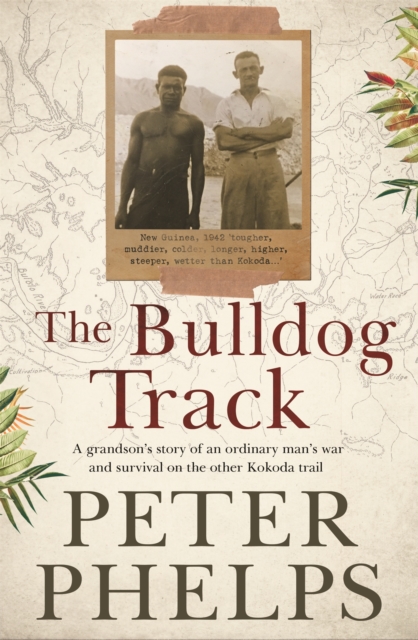 The Bulldog Track : A grandson's story of an ordinary man's war and survival on the other Kokoda trail
Paperback / softback
Description
This is the story of Tom Phelps and the 'other Kokoda Track'.
Seventy-five years later, Tom's grandson, award-winning actor and writer Peter Phelps, is sharing this inspiring tale of resilience and survival. March 1942: The world is at war. Too old to fight and with jobs scarce at home, Tom Phelps found work as a carpenter in the goldfields of the New Guinea Highlands.
No one expected the Japanese to attack in the Pacific.
But they did. Tom and his mates weren't going to hang around and wait to be killed.
With escape routes bombed by the Japanese, their only option was to try to reach safety by foot, through some of the most rugged terrain on Earth - the Bulldog Track. Back home in Sydney, Rose Phelps, their son, George, and three daughters, Joy, Shirley and Ann, waited for news of Tom's fate.
George watched the horrors of war unfold on newsreels knowing his dad was 'over there'. Travelling by foot, raft, canoe, schooner, train, luck and courage, Tom Phelps, half-starved and suffering malaria, would eventually make it home.
His stories of New Guinea would lead his son and grandson to their own experiences with the country. The Bulldog Track is a grandson's story of an ordinary man's war.
It is an incredible tale of survival and the indomitable Aussie spirit.
Information
Format:Paperback / softback
Pages:336 pages
Publisher:Hachette Australia
Publication Date:31/07/2018
Category:
ISBN:9780733639777
Information
Format:Paperback / softback
Pages:336 pages
Publisher:Hachette Australia
Publication Date:31/07/2018
Category:
ISBN:9780733639777