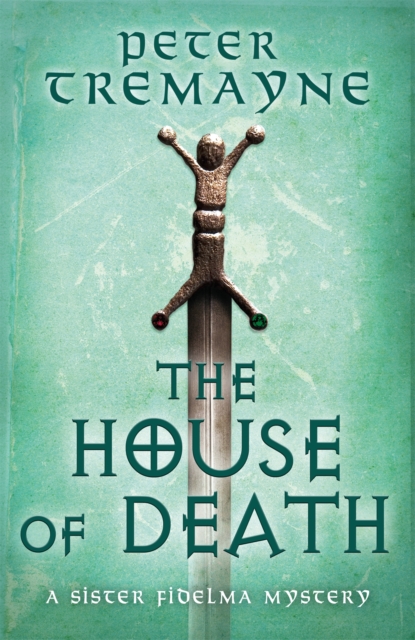 The House of Death (Sister Fidelma Mysteries Book 32)
Hardback
Description
Sister Fidelma returns in THE HOUSE OF DEATH, the thirty-second Celtic mystery by Peter Tremayne, acclaimed author of THE SHAPESHIFTER'S LAIR, BLOOD IN EDEN, and BLOODMOON.
If you love Ellis Peters, you'll be gripped by THE HOUSE OF DEATH and the Sister Fidelma series. Ireland. AD 672. The Feast of Beltaine is approaching and the seven senior princes of the kingdom of Muman are gathering at Cashel to discuss King Colgu's policies.
Just days before the council meets, Brother Conchobhar, the keeper of the sacred sword, is found murdered. Sister Fidelma and her brother Colgu fear that the killer had been trying to steal the sword that symbolises the King's authority to rule. And as rumours begin to spread of an attempt to overthrow Colgu, news reaches Cashel that a plague ship has landed at a nearby port, bringing the deadly pestilence to its shores.
Amid fear and panic, Fidelma, Eadulf and Enda must work together to catch a killer as the death toll starts to mount... What readers are saying about the Sister Fidelma series:'Tremayne is one of those very few historical mystery writers who can perplex and bewilder.
He weaves the twisty plots into a complex historical narrative''A must-read for anyone looking for a good mystery''The characters are original, the settings are imaginative and true-to-life and the intricate plots form enough threads to keep you guessing at every turn'
Information
Format:Hardback
Pages:368 pages
Publisher:Headline Publishing Group
Publication Date:08/07/2021
Category:
ISBN:9781472265401
Information
Format:Hardback
Pages:368 pages
Publisher:Headline Publishing Group
Publication Date:08/07/2021
Category:
ISBN:9781472265401